TIMES ARE CHANGING
Students and staff discuss why attendance of sports has decreased in recent years
Hang on for a minute...we're trying to find some more stories you might like.
High school sports have been around for generations, but it seems as though recently they aren't as competitive as they used to be. In small towns like Sandpoint, it feels as though high school sports are "dying". Dying in the sense of fan participation and the competitive edge that they brought to the players and  community.
In the early 90's, Sandpoint was part of the Inland Empire League. This league consisted of Sandpoint, Coeur d'Alene, Post Falls, Lewiston, and in the following years, Lake City, Lakeland, and Moscow. Since this league was so big, when it was time for the league games to start, they were largely attended events. Families, teachers, and students looked forward to watching the Bulldogs play their rivals on a Friday or Saturday after a long school week.
Kris Knowles, SHS Athletic Director and once a player for Coeur d'Alene, played in a league game against Sandpoint in the 1992 season. This game was so packed it made the yearbook for that year and the atmosphere it created was unforgettable.
"
You could have shot a cannon off in Christiansen's gymnasium, and you wouldn't have hit anyone. No cheerleaders, no students, no band, no nothing."
— Kent Leiss
"The game was absolutely insane. The gym was so packed I had to escort my family in so they could get a place to sit during my game. Some Coeur d'Alene parents had to watch the game on a TV in our lunchroom because they couldn't fit anywhere else in the gym," Knowles said.
Here we are in 2019 where crowds like these are almost unheard of. Now the Sandpoint Bulldog Basketball programs are lucky to even seat 30 students in the bleachers. The Girls' Varsity team had a sad example of the lack of fan participation recently at their district game against Moscow. The bleachers at North Idaho College (NIC) were nearly empty, besides the players' parents.
"You could have shot a cannon off in Christiansen's gymnasium, and you wouldn't have hit anyone. No cheerleaders, no students, no band, no nothing," former SHS basketball coach, Kent Leiss said.
The biggest question is, 'Why is this?' Theories range from the rise of social media, the change of scheduling for games, or the simple answer that there is more to do now in Sandpoint than there was back in the 90's.  
Knowles thinks the culture is the main reason for the change.
"I think the culture then had a lot to do with it to. Just the feeling of wanting to go to the game. It was a place for people to meet up, and something people looked forward to,"Knowles said.
When SHS students were asked the question to why the fan participation is at an all time low the most common answer was that "the teams just aren't that good." Although this could be a reason, PE teacher Steve Miller  disagreed.
"Throughout my years of high school the wrestling team was far from the best, but that didn't stop anyone from coming to support," Miller said.
Although the reason for the lack of fan participation and competitiveness recently is up for interpretation one thing is clear: Times are changing, and with them the number of fans at high school sporting events are decreasing as well.
About the Contributors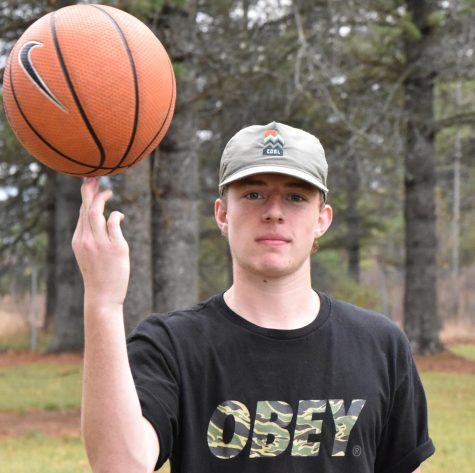 Bruin Jones, Web Staff
Bruin Jones is a senior and it is his second year on staff. Here are some fun facts about Bruin.

If you had to describe your life in one word, what...