FEMALES IN FOOTBALL
Freshmen girls participate on football team
Hang on for a minute...we're trying to find some more stories you might like.
Traditionally, football has been a male-dominant sport, but two freshman, Lily Gammon and Eva Shipton, have broke this tradition at Sandpoint High School. These two girls have shown that they can compete with other male athletes and both Gammon and Shipton have earned their place on the freshman football team (0-8-1).
Gammon, a receiver and a starter on the team, joined because she enjoys the game, and being able to participate in a physical contact sport.
"I like to hit people," says Gammon as she expressed her love of being able to tackle her fellow teammates and the opposing players.
But Gammon was hesitant that her team would take it easy on her.
"At the beginning for sure, but not really any more. They came to play football. They are coming into tackling and we are just trying to make them better," states teammate, Max Thielbahr.
Gammon also expressed that she feels her team has embraced the idea of having a girl on the team.
"I think it's cool that they came out of their comfort zone to join. And both [Gammon and Shipton] have been doing really well," says teammate Max Thielbahr.
Gammon has said that she doesn't get nervous, but she was nervous when she got the opportunity to start for her team. Gammon explained her favorite memory, which was when she "laid out Zach Kohal."
Eva Shipton, a receiver, is another female member of the freshman football team, but she has not had the opportunity to take the field due to a finger injury.
Shipton decided to play because of her dad, because he always pushes her out of her comfort zone. She expressed that she never really felt nervous but has felt out of place at times.
"Sometimes, [my team] will talk really weird, and I don't want to be there. They are in their own group," Shipton says when she feels discluded.
Despite feeling out of place, Shipton would agree with Gammon that being tackled and being able to tackle someone is very fun. Her experiences on this team will be remembered for a long time.
All together both girls would not trade their involvement in the program for anything. But both Gammon and Shipton are unsure if they will continue to play throughout their high school career. However they would both encourage any other females that want, or have a strong desire to play, that they follow their dream and work really hard to make it a reality.
Gammon, Shipton, and their teammates take on Mead, in Spokane, Washington, on Saturday.

About the Writer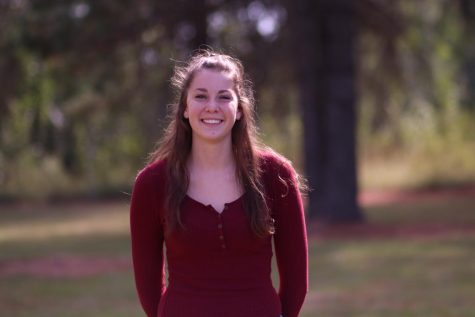 Grace Hicks, Web Staff
Grace Hicks is a junior and it is her first year on staff. She is part of the web staff.