OUR VIEW: VALEDICTORIAN POLICY CHANGE
Change to allow more academic freedom for competitive students
Hang on for a minute...we're trying to find some more stories you might like.
Year after year students thoughtfully ponder their potential course options with one end goal in mind: how to best bolster their GPA in order to reach valedictorian or salutatorian status.
In the past, students have often refrained from taking certain courses, such as unweighted, yet equally important entry level classes, that don't offer a significant enough added point value to their GPA.
However, this year's change in the selection process for valedictorian and salutatorian gives students the freedom to choose up to five semester classes per high school career without a penalty to their grade point average.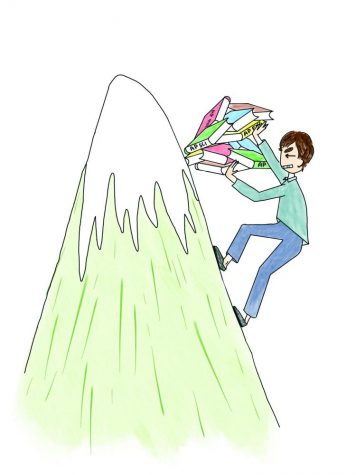 Some schools across the United States have gone so far to eliminate the titles of valedictorian and salutatorian completely. However, here at Sandpoint High School, administration is instituting this new five course policy in an attempt to convert to a more enjoyable and efficient learning environment in which students are encouraged to choose classes based on a personal interest as opposed to another accolade on the grading scale. According to Tom Albertson, Principal here at SHS, the goal of this new policy is that it will alleviate some of the anxiety students feel when pointedly choosing heavily weighted courses to boost GPA.
Essentially, students will now be given the opportunity to a wide array of different courses, no longer having to worry about a possible punishment to their GPA.
Additionally, this transition not only benefits students, but also educators who are seeking kids with a genuine interest in taking their class, as opposed to students who are taking it solely for the benefit of a grading average.
This new policy also gives students the opportunity to build a more diverse portfolio of classes without damaging their grade point average. This poses an added bonus and therefore makes a student appear more well-rounded if applying to a post-secondary school.
Overall, this change in the system will ultimately be a benefit to all, and allow for Sandpoint High School to maintain a more effective learning environment in which students will be encouraged to participate in the classes that they want to without repercussions to their GPA.