BEHIND THE SCENES
POPULAR RETIRED TEACHER HAS HELPED ORGANIZE GRADUATION SINCE 1989
Graduation is celebrated annually by the school and community, but many do not know exactly what goes into putting graduation on, or who works to make it a success. The coordinator behind it all happens to be a favorite fixture at the school whom is known by almost all: Nancy Miller.
"The first year that I helped with it [graduation] was my son's senior year, which was 1989," Miller said. "Then when Mr. Holt…retired, then I took it on, and don't ask when that was, because I don't remember."
Although she officially retired in 2012, Miller has continued to frequent the halls since then. Sometimes it even seems as though she spends more time here than she did when she was teaching full time.
Nowadays, her involvement in the school extends not only to substitute teaching, but also to extra curricular events. Miller organizes ticketing at the school, and can be seen collecting tickets at many sporting events and performances. She also works occasionally at Joe's Philly Cheesesteak.
Just as she is an invaluable asset to the school, Miller is very involved come graduation time.
"There's a lot that goes into [graduation] that I think people don't realize," bookkeeper Lyn Evans said.
Miller and others including Spencer Smith, Tom Albertson, Lyn Evans and more meet as graduation approaches for planning. As the date nears, she has many other responsibilities in preparing for the ceremony.
"She does it all. She organizes everything, she puts the programs together and gets them to the printer, she gets all the people to work at the program, she makes sure that the kids go up one the stage one by one, at the appropriate time…she does it all," teacher and friend Dana Stockman said.
Miller continues to be a key figure at the school not only during graduation, but all year round.
When asked why she continued to organize graduation after all this time, Miller said, "I just do! It's fun to see kids that you've seen since they were freshmen…graduate. Well, not everybody, but you know what I mean."
About the Contributors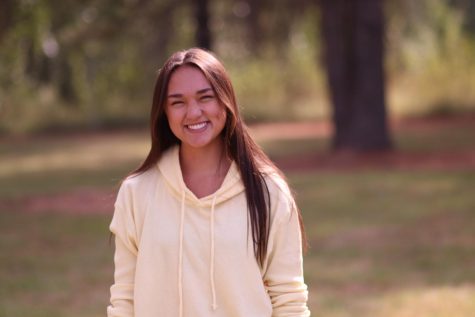 McCalee Cain, Editor-in-Chief
McCalee Cain is a senior and it is her third year on staff. She is the Editor-in-Chief.
Lydia Welp, Lifestyle Editor
Lydia Welp is a Senior and is Lifestyles Editor for the Cedar Post. This is her second year on staff.