STUDENTS REACT TO SAT POSTPONEMENT
School closure due to coronavirus effecting college-bound juniors, prep classes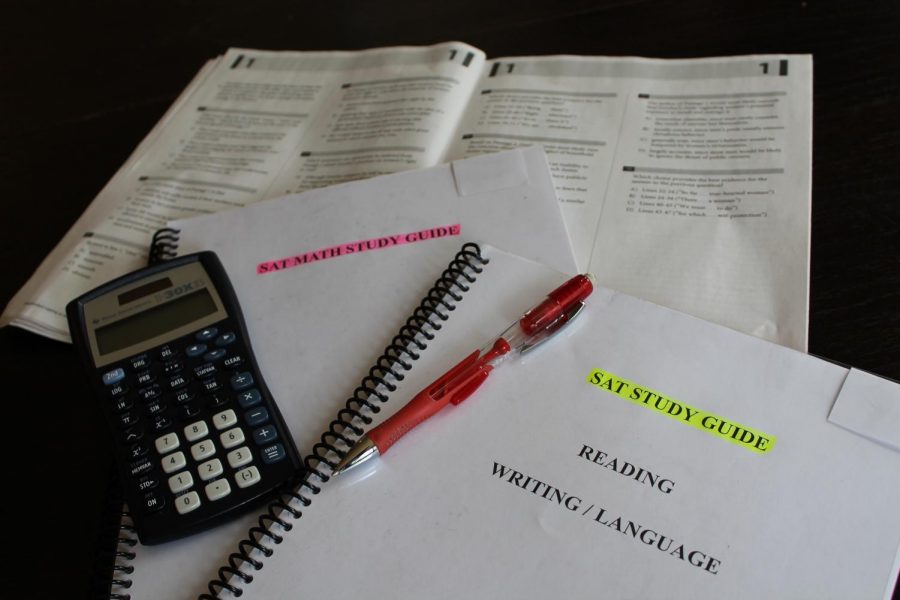 The sweep of coronavirus has affected how students will continue to learn for the remainder of the school year. In addition, it has been harder to test students accurately and has impacted the biggest test of the year for the junior class.
Because of the school closure, the SAT, which was scheduled to take place on April 14, has been postponed to June 6 tentatively and on Aug. 29, according to collegeboard.org. 
For the juniors that have been preparing for the test, it is frustrating to see the SAT postponed. Students like Quinn Hooper who have been spending time and energy studying for the test in April have to come to terms with waiting to exercise their knowledge.
"Now that it is postponed, I feel like I will forget some of it and I will have to study the same material again," Hooper said. "I felt ready for the 14th, but now I am a little upset that it is moved."
Hooper, along with several other juniors, dedicated extra time to preparing themselves by taking the SAT prep class taught by Linda Larson. It was held weekly in Sandpoint High School but then transitioned to Zoom meetings with schools being closed to students.
"
My students have been studying for 5 weeks and some for a lot longer. They've worked hard to prepare and now they don't even know when they will be able to take the test."
— Linda Larson
"Although I feel it was the right decision to cancel the SAT this spring for the safety of the students," Larson said. "I'm very frustrated that the test had to be cancelled. My students have been studying for 5 weeks and some for a lot longer. They've worked hard to prepare and now they don't even know when they will be able to take the test." 
Many students have benefited from taking Larson's class despite the turn of events. They were given booklets which allowed them to practice outside of school and learned helpful skills and techniques to get a good score on the SAT.
"It sucks considering I was taking classes to prepare for the test and now I will have to wait to take the test which could be months," said junior Chandler Kees, who is one of Larson's students. "No one knows when it's going to be which sucks because you don't have a set time to prepare." 
Larson explained that studying for the test requires a lot of memorization and consistent practice to achieve a good score. During this time, staying motivated to continue practicing could be a challenge for some students which could affect their SAT scores.
"If students don't use that information for months, they have to repeat the process and that process is time consuming and often miserable," she said.
Other students like Taylor Sadewic are more relieved by the postponement of the stressful test.
"When I heard that the SAT test was postponed my first thought was that I wouldn't have to do my homework for my prep class, which was pretty exciting," Sadewic said.
Even though some pressure may be lifted off of juniors' shoulders now, taking the SAT next fall adds one more thing to their plates when they transition to senior year.
"I am worried about taking it next year because I think seniors will have enough going on, trying to apply to colleges," Sadewic said, "but we all have to make sacrifices during this hard time."
While the SAT postponement may be disappointing to some students and relieving for others, it is a big change nonetheless. Larson expressed her sympathy for the situation college-bound juniors are in.
"It's not fair to the students, but then nothing about this virus is fair," Larson said. "I am truly sorry that the juniors have had the rug pulled out from under them for the SAT test. They have a right to be frustrated." 
About the Contributor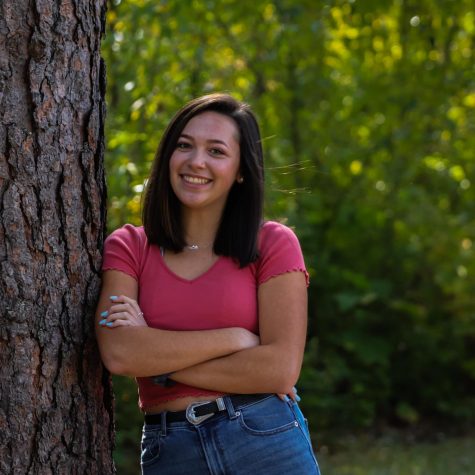 Molly Balison, Editor-in-Chief
What weird sound do you love?

I love the sound of a crackling fire. It reminds me of summer campfires and cozy winter nights at the same time.



What...