2019 APPS AND SONGS
Here are the best and worst apps and songs of 2019
Hang on for a minute...we're trying to find some more stories you might like.
Best of 2019
Apps  
Disney+ is absolutely the best app of 2019 because I can watch all of my old shows like Wizards of Waverly Place, Hannah Montana, and more. It really brings me back to my childhood. – Olivia Lynch
Disney+ all the way. High School Musical any time you want? Yes please. – Shea Kilpatrick
Mario Kart was one of the best apps in my opinion. It brought back a lot of memories and it's fun to play. – Joe Parsley
Songs
July by Noah Cyrus and Leon Bridges, while this song came out at the end of the year, it's the perfect mix of something you can fall asleep to or scream in the car with your friends. – Shea Kilpatrick
SANTA MONICA by ARIES. This was one of my most listened to song of 2019. For a good reason. It is so vibey, is an easy song to cruise to, jam, study, or share with friends. 10/10 would recommend. – Connor Bird
Bachelor By A$AP MOB sums up the decades excitement for relaxed/screwed rap music with bars from aspiring trap artists like Lil Yachty and MaidenTYO who would become mainstream due to their simple trap beats and catchy flows. – Brendan Banks
BOY BYE by Brockhampton is a great 2019 song that makes me want to go out and just have fun. It's a pop-rap song with an upbeat hook. There's a lot of variety with the beat, voices, and overall sound. It's great. – Olivia Lynch
Worst of 2019
Apps
Basically all game apps are the worst. After you finish one level, you have to watch an ad before you can go to the next level, and sometimes the ads are longer than the levels themselves. – Joe Parsley
The ESPN app definitely took a step back in 2019. They changed to a worse layout and there's glitches and bugs. Right now, I don't even get notifications even though they are on. FIX THIS ESPN. – Joe Parsley
Songs
Gummo by 6ix9ine or anything by him is absolutely the worst of 2019, on top of his illegal behavior his music does nothing for me to like him. – Shea Kilpatrick
Horses by PnB Rock, Kodak Black, A Boogie Wit da Hoodie is probably the WORST song I have heard this year. From the unpleasant beat to the unnessaccary background noises, this song does not belong anywhere except for the trash. – Hadley Goodvin
The song "Old Town Road" is a weak attempt and combining both country and rap music, putting a damper on both genres. Billy Ray Cyrus's attempt at saving the song honestly dug its grave deeper. – Gabby Hicks
ME! By Taylor Swift was the worst song of 2019. That song was on the radio every day for MONTHS and I got so sick of it. The lyrics were based towards young kids, even saying "Hey kids! Spelling is fun!" The song made me uncomfortable, and it was way overplayed. – Connor Bird
"Sucker" by the Jonas Brothers made me turn off the radio every time I heard it begin to play. It was overplayed and on literally every playlist Spotify had to offer… it was like you couldn't escape it. The hype over the Jonas Brothers "getting back together" was let down by the release of this song. – Molly Balison
About the Contributors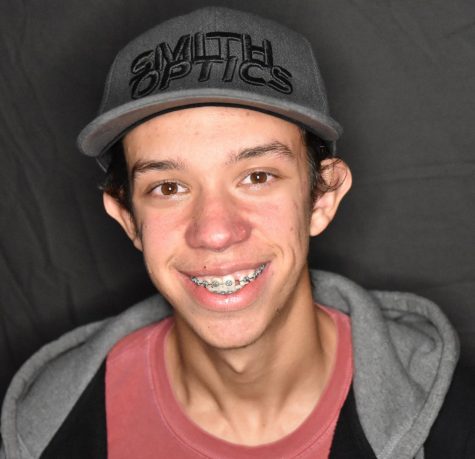 Peyton Mullen, Graphic Design Editor
What's the last movie you cried at? 

The Lion King (1994)

What weird sound do you love?

Crooker Bass

If you were to become famous, what...