"THIS CHRISTMAS NIGHT": A PRODUCTION IN THE MAKING
Local businesses are collaborating to put on an interactive Holiday event involving students from the community
Hang on for a minute...we're trying to find some more stories you might like.
Allegro Dance Studio and The Suzuki String Academy are teaming up this holiday season to organize an ambitious Christmas production combining live music and choreography from local students. On December 14th, there will be a matinee at 2pm and an evening gala at 7:30pm. The evening gala will be an event for the whole family to experience with drinks and dessert for the adults, and a hot chocolate station for the children. The formal event will take place in the Sandpoint Event Center on 102 S. Euclid Ave. and tickets can be purchased at thischristmasnight.ticketleap.com
In the summer of 2019, Ruth Klinginsmith began the Suzuki String Academy inside the Sandpoint Business and Event Center while thinking about the performances that could take place in the beautiful auditorium that  the venue contained. "Paige McDonald and I had discussed collaborating in the past," Klinginsmith said regarding when she had met Allegro Dance Studio's owner and director. "I was impressed by the passion she infused into her choreography, so I called her last spring and proposed the idea of doing a collaborative performance for Christmas featuring local students."
Paige MacDonald was excited to present her dancers with the challenge to audition for a different type of show than they were used to performing in and the opportunity to gain more exposure. She looks forward to working with live music and the challenges it brings. "The music is the same but the musicians will play it differently every single time," Macdonald said. "It's just like a dancer; every time she performs, it's the same moves but slightly different."
Several children and teens auditioned or were selected to perform based on their skill level and commitment to be a part of this production. As Klinginsmith said, it takes extra dedication to be a part of a performance like this. Two high school students involved in this event have been working hard to perfect their artistry in preparation for showcasing their abilities. 
Junior Katherine Mellander has been dancing since she was only three years old and has been going to Allegro Dance Studio to fine tune her technique for three years now. She will be taking on the role of the Sugar Plum Fairy, which involves a solo aspect on pointe during one of the performances. Mellander is excited to be in a show that is different from a normal recital, even with the challenges it brings. "Practicing in the studio is really different from dancing at the actual venue." Mellander explained. "Although we prepare for it, being in a new space that has a different shape and with different flooring materials can throw you off during dress rehearsals."
Another student involved in the show is junior Gemma Howard. She has been a musician for nearly twelve years and joined the Suzuki String Academy this past summer. She will be playing the cello in the string orchestra. She usually commits to practicing at least an hour daily, but with the event coming closer, takes the extra time for 45 minute blocks of uninterrupted practice four to five times throughout her day. This show feels different to Howard; "Overall it's going to be a lot more professional than going up and playing in Bonner County Fair," she said.
The inspiration for the theme of this show was Lindsey Sterling's variation of "Dance of the Sugar Plum Fairy" because "it is very whimsical…and still kind of modern" from Macdonald's perspective. This performance will be unique because the musicians and dancers will be interacting with each other and the audience. MacDonald said her and Klinginsmith's aspirations for the event was, "We wanted a show where families could come and have more than just the opportunity to sit in the audience." She refers to the guests, who will have the privilege of meeting the musicians and the dancers while they are in character and taking photos with them. The choir and dancers will also be performing in the audience during the night. "I hope the audience remembers it and looks forward to next year." MacDonald said as the directors are hoping to make this event an annual one.
This multi-aspect event would not be possible without support from Sandpoint's artistic community. MacDonald and Klinginsmith claimed they have put well over 95 hours into running rehearsals, planning, meetings, and all the odds and ends that go into preparing for such an event. They are extremely grateful for the huge community support from parents to businesses such as the Longshot, Miller's Country Store, Evans Brothers, and Trinity which will all be sponsoring the event and supplying food and drink.
"I'm looking forward to the moment right before we open the doors." MacDonald said. She says that the moment when she hears the audience clap and give her feedback is the most rewarding part of the whole process. 
About the Contributors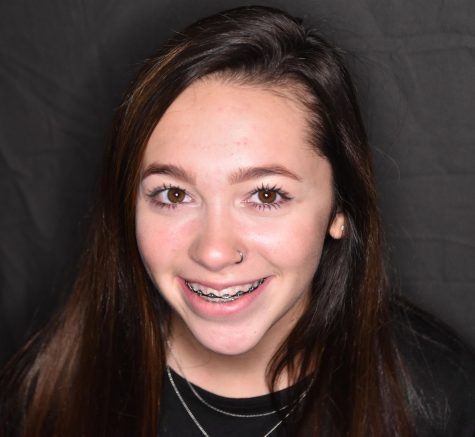 Molly Balison, Lifestyle Editor
What takes up too much of your time?

Thinking about all the things I have to do but watching Friends instead takes up an unhealthy amount of my time.

What's...