THE SEARCH CONTINUES
An update in the process of finding a new superintendent
Following Shawn Woodward's resignation two weeks ago, the Board of Trustees for the Lake Pend Oreille School District are hard at work trying to find someone to fill the open position.
After bringing in a private consulting firm last week, the school board is placing the initial part of the search to find candidates in the hands of McPherson and Jacobson, a company that specializes in filling nationwide superintendent positions.
The firm has begun their process by involving community members, including LPOSD staff, parents, and students, hoping to find answers to critical questions they believe will enhance their search efforts.
Questions posed to Sandpoint Middle School and SHS students alike at one of the first community shareholder meetings on April 25th were to the effect of attributes that might draw someone to Sandpoint, positive and negative qualities of the district, as well as what students thought were characteristics the new superintendent should possess.
Bill and Barbara Dean, the Post Falls based consultants from the private firm leading the search, welcomed students to answer honestly and encouraged them to spread the word, hoping to gather a wide array of student opinions even from those who could not attend via a Survey Monkey questionnaire.
The application for the position will remain open until May 30th and as the selection process endures, the consultants encourage those in the community to share their insights, also commenting that candidates will have a chance to interact in the district before a final decision is made by the board of trustees.
About the Writer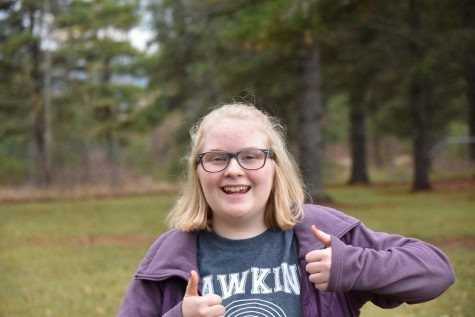 Corinne Capodagli, Editor-in-Chief
Corinne Capodagli is a senior and it is her second year on staff. Here are some fun facts about Corinne.

What word do you repeat at least 10 times a...