THE MILITARY OPTION
Four seniors are deciding to enlist in different branches of the military as they get closer to graduation.
As senior year draws to a close, students are discovering who they are and what their plans are for the future.
For four students — Ben Robinson, Leah Aller, Kelso Garcia, and Devyn O' Connell — the future means  serving their country through the military. Each student is choosing a different branch with O' Connell choosing the Army, Aller the Air Force and Garcia the Navy. Robinson will participate in the ROTC and likely serve in the National Guard.
Family played a factor into Robinson's decision.
"I decided to do Army because I got the ROTC scholarship through the Army and I still am not officially decided on whether I'll do National Guard or full time," Robinson said. "But my dad is in the National Guard so that's inspired me to do that as well."
Robinson will work toward becoming an officer while he attends Boise State where he will participate in their early morning ROTC trainings. Just before his college senior year, he'll have the opportunity to become an officer and spend the next eight years in the National Guard.  
For the three other students, the military is a way for them to get their college paid for through the GI Bill.
"The first two years you have to serve, and then after the first two years, you are granted the 9/11 GI Bill which is basically free college," Aller said. "That's also a huge inspiration as I didn't want to pay for college."
Aller wants to eventually earn a degree in nursing or linguistics, which could affect the amount of time she's enlisted. It could be between 4 and 6 years.
For Garcia, meanwhile, his career path lines up with his interest in the Navy. He will work with nuclear reactors as a nuclear electronics technician. Garcia wants to eventually be a nuclear engineer. 
Garcia said the Navy provides him with the perfect opportunity to work on his career skills and have the benefits of free housing and college tuition.
"
The first two years you have to serve, and then after the first two years, you are granted the 9/11 GI Bill which is basically free college. That's also a huge inspiration as I didn't want to pay for college."
— Leah Aller
"It's pretty much all benefits on top of working a 9 to 5 and some other stuff," Garcia said.
While Garcia has his plan all figured out, making sure to get the most out of his experience, some students simply chose their branch on the flip of a hat like O' Connell. O' Connell might have randomly selected the Army, but so far, plans to serve for the next four years before going on to join the National Guard and possibly get a degree in Architecture and business.
"I'm game for it, it gives me something to do after high school and gives me time to figure out what I want to do with the rest of my life afterwards," said O' Connell.
It can be hard to know exactly what one wants to do after high school, so like O' Connell says, the military is an option for students who aren't quite sure what they want out of life and want the opportunity to work on their self discipline while gaining a multitude of life skills.
However, there are different tests that one must take before being able to join as well as during the time they're within the military.  These tests include the ASVAB, which O' Connell advises doing well on as a high score means you can pick the branch you go into and possibly have the opportunity for an enlistment bonus.
Another kind of test that are constant are the physical fitness tests. It's important to stay in shape as it could be the difference between life and death.
"In the Navy, it's like you do it once every so often and it's good because you're just on a boat but when you're in the army, you have to be prepared to go overseas, do whatever cause you're the standing infantry waiting to be sent out," said Garcia.
While this may sound very rigorous, there's programs offered such as the Idaho Challenge Academy which can help one to prepare for life in the military. Aller participated in one such program for six months and was able to learn self discipline and skills that'll she be able to carry into her service in the Air Force.
"Leaving for the academy for 6 months was the greatest thing I could do for joining the military even though I didn't know I was planning to do that. I gave myself qualifications when I did that," said Aller.
The military might not be for everyone and may seem daunting, it's a challenge and for these four students, it's the opportunity to improve themselves and do a great service for our country. They all may have taken different paths to get to their decisions but in the end, they all share the commonality of stepping up and doing jobs that not many can.
About the Contributors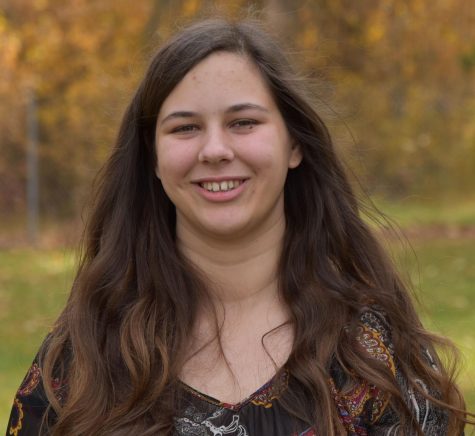 Tara Rawlings, Copy Editor
Tara Rawlings is a senior and it is her first year on staff. Here are some fun facts about Tara.

What word do you repeat at least 10 times a day?

"I...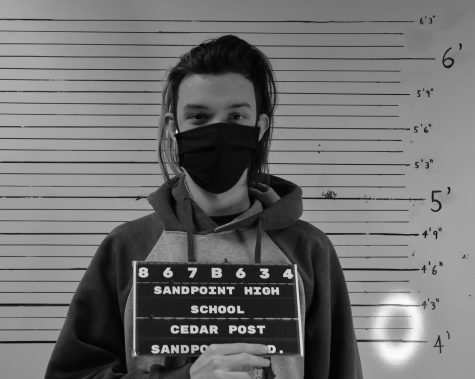 Peyton Mullen, Graphics Editor
What is the most underrated movie?

Rio.



 What takes up too much of your time? 

Producing Music



Where do you see yourself...