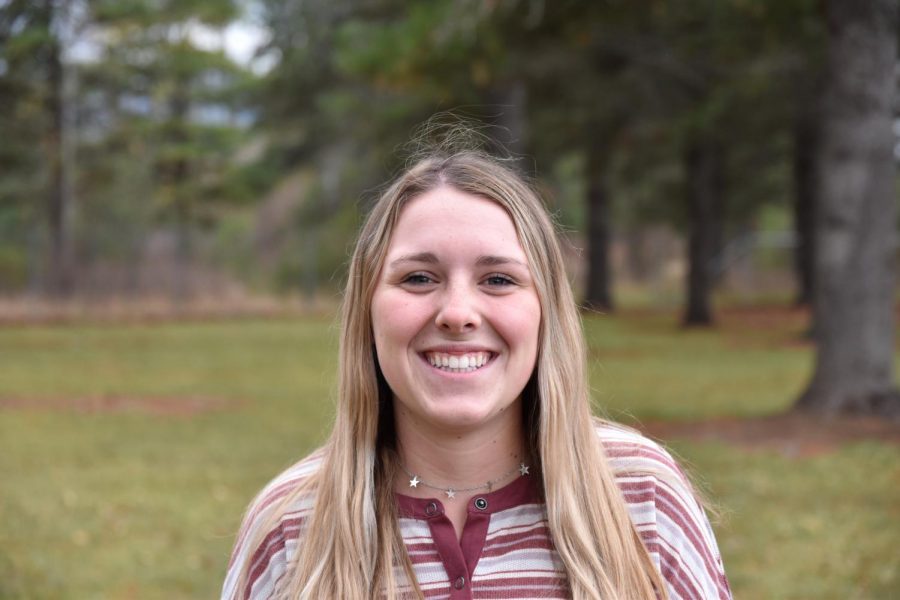 Maren Andrick is a senior and it is her second year on staff. Here are some fun facts about Maren.
What weird smell do you love?
I weirdly love the smell of gasoline, like a lot.
What is your favorite day of the year?
My favorite day is 4th of July because it's a laid back holiday and everyone is with their friends and family on the lake.
What's the most annoying question people frequently ask you?
"Where are you going to college?"
Maren Andrick, Web Staff
May 19, 2019

2019 SUMMER CONCERTS

(Story)

Apr 17, 2019

2019 FESTIVAL LINEUP

(Story)

Jan 18, 2019

B4P EXCITEMENT: READY FOR A WIN

(Story)

Jan 02, 2019

WINTER TENNIS TAKEOVER

(Story)

Dec 11, 2018

SANDPOINT HIGH GETS ACCREDITED

(Story)

Nov 17, 2018

CP REVIEW: UPTOWN BAGEL

(Story)

Oct 31, 2018

WITCH'S BREW REVIEW

(Story)

Sep 23, 2018

FRESHMAN CONFESSIONAL

(Story)

May 14, 2018

2018 FESTIVAL PLAYLIST

(Story)

Mar 29, 2018
Nov 20, 2017

WHAT'S YOUR FAVORITE THANKSGIVING FOOD?

(Story)

Oct 31, 2017

CP REVIEW: ZOMBIE FRAP

(Story)