UPSIDE KOMBUCHA
A look at the new business that's bringing canned kombucha to Sandpoint.
Hang on for a minute...we're trying to find some more stories you might like.
After three years of selling kombucha at the local farmers' market, husband and wife duo  Carson Racicot and Tianna Valiani brought the storefront of Upside Kombucha to Sandpoint.
Kombucha is a sweet and bubbly beverage made of a fermented mixture of tea, sugar, water, and a culture of bacteria or yeast. After drinking store-bought kombucha for six months, Racicot and Valiani started brewing their own drinks at home.
"I started giving it a try and didn't really like it in the beginning to be honest, but after drinking it, I could tell like 'oh this definitely has an effect,'" Racicot said.
Both owners enjoyed the health aspects of drinking kombucha and invested in a food grade trailer to bring their company to life. The ability for everyone to be able to enjoy both the taste and health benefits of the drink is important to the owners of Upside Kombucha.
"Anybody can drink it for any occasion, and it's not just for health benefits, it's just really good as well," Valiani stated.
Racicot and Valiani have also invested in making kombucha both convenient and cool. The inspiration started in the name. Drinking kombucha is all about living on the upside, living the good life. Another part of the convenience of Upside Kombucha is the unique and portable can.
"We're trying to make it interesting for high schoolers, we're trying to make it look like a cool can for them because otherwise it's just a healthy bottle of tea."
It's best to for kombucha enthusiasts to get their drinks at Upside Kombucha's primary location at 1333 Superior Street in Sandpoint. Along with their cheap prices, Valiani and Racicot enjoy taking flavor requests from customers that come to the store.
"You'll get the most bang for your buck here… it's the most affordable for us, therefore, it should be the most affordable for you," Racicot said.

About the Writer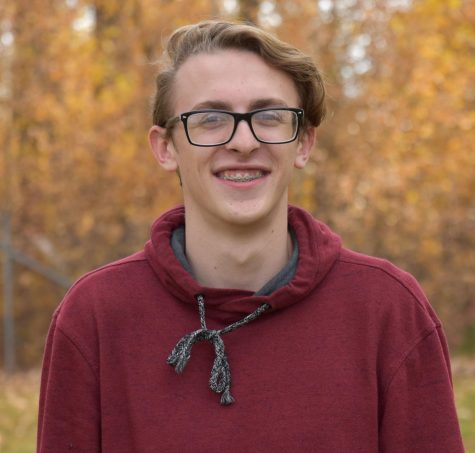 Ben Wikoff, News Editor
Ben Wikoff is a sophomore and it is his first year on staff. Here are some fun facts about Ben.

What are you freakishly good at?

I am freakishly...