STANDING UP
National walkout inspires activism at SHS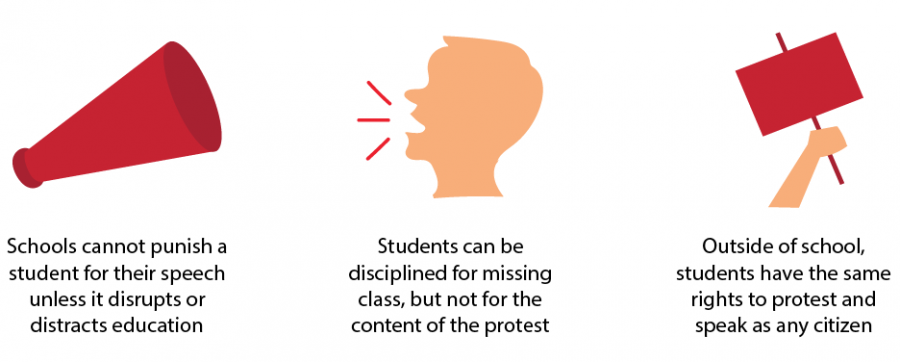 Before 10 a.m. on March 14, Senior Felecia Richey was contemplating engaging in her first act of political protest.
"I was nervous," Richey said. "I was like, 'do I really want to leave class? Am I going to get in trouble? You know what, I'll just do it.'"
After joining over 100 of her schoolmates in walking out of class for 17 minutes to memorialize 17 students killed in the Parkland School Shooting, Richey felt proud.
"I felt really empowered honestly, even though it was something small, just walking out in the middle of class, I feel like it's the start of something that will lead to something bigger," she said.
Looking back, Richey said punishment wouldn't have deterred her from participating.
"That's not going to stop me from standing up for what I believe in."
Senior and ASB President Dutton Rogers and Junior Class Vice President Ben Robinson had been organizing Sandpoint High's walkout for nearly a month prior.
"We felt, as student leaders of Sandpoint High School, that we should take leadership action on this, especially since we felt passionate about the issue," Rogers said.
The pair created social media accounts to promote the walkout and acted as student liaisons with the administration in establishing the disciplinary protocol regarding the protest.
Nationwide, the walkout was driven by a call for increased gun control and safety in schools, but Rogers and Robinson emphasized the aspect of memorializing those who had lost their lives in an effort to depolarize the event at Sandpoint High.
"The majority of the walkouts across the nation were pro-gun control, and again, I wanted to include as many students as possible so I kind of made it a memorial," Rogers said. "I thought that the more students we had out there and the more opinions we had represented, the more impactful and powerful it would be."
Many students took a stance on the national debate surrounding gun violence and safety in schools by not walking out. Sophomore Rachel McFadden recognized the significance of the national walkout, but opted not to partake in light of her personal beliefs.
"I didn't know enough about the subject, and I feel like if you wanted to honor the 17 kids, you could have done it another way," she said. "Walking out isn't going to help anyone."
Some students wore matching t-shirts printed with pro-gun slogans to express their opinion on the matter.
"Some people didn't like [my shirt]…but I got some others that were like 'way to go, way to voice your opinion," senior Alex Wolff said. "I wasn't wearing it for specifically to be against the people that were participating in the walkout, I was just trying to like highlight that you need to learn a little bit more about the topic."
Wolff remarked that he abstained from the march because he disliked the political slant he saw.
"I like the idea of celebrating their life but…I didn't like how some people were making it a little bit about their political party or their political beliefs," he said.
Rogers was happy to see his classmates like Wolff sporting their shirts.
"I applaud them. I mean, that's what we need to be about, is expressing our opinions and not just being quiet and letting the flow move past us," he said. "We want all the opinions heard, not just our own opinions. By expressing our opinions and having conversations about them, we can create bipartisan solutions."
Lake Pend Oreille School District Superintendent Shawn Woodward expressed enthusiastic support for students on both sides of the walkout.
"I would be discouraged if we did not have students participating in some way, shape or form," he said. "I want to think that kids will leave our high school thinking critically about the world that we live in, and I'd rather have people feel like they can be part of a solution rather than standing on the sidelines."
He added that he encourages students to start conversations surrounding these issues with one another.
"It would be really refreshing to see some more student-initiated dialogue around [school safety]."
Recent national conversation surrounding safety in schools has afforded young people a platform to speak up and make a difference.
"People find it inspiring when the youth stand up and say something.," Rogers said. "There's something special about that."
About the Writer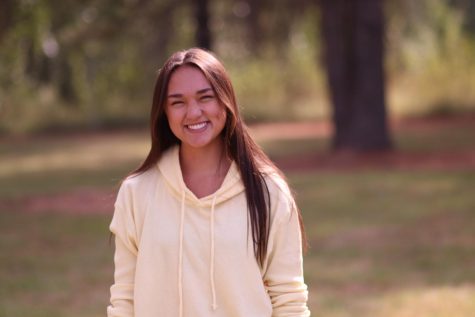 McCalee Cain, Editor-in-Chief
McCalee Cain is a senior and it is her third year on staff. She is the Editor-in-Chief.