NEW TRAINER STEPS IN
SHS athletic programs welcome new athletic trainer
High School athletes account for more than 2 million injuries each year. With the help of new certified athletic trainer Bailey Faber, Sandpoint High School will be able to prevent and attend to those injured participating in sports.
After discovering Sandpoint High School on an occupation list online, Faber packed   up all her things and moved to northern Idaho, to begin her first official job as a trainer.
"My favorite part about Sandpoint is the mountains," Faber said.
Faber attended her first year at University of Colorado before transferring to Iowa State University in Ames, Iowa. During her first year at ISU, she interviewed multiple times attempting to get into the athletic training program at the school. For the following three years, she did undergraduate work as well as worked with the football team, men's and women's basketball, and gymnastics.
"I wanted to be an athletic trainer because I had a great mentor in high school, and I followed in her footsteps," Faber said.
Already this year, Faber has consistently been caring for those partaking in fall sports. The most common injury she has seen thus far has been a sprained ankle. Athlete Robbie Johnson, who has suffered a high ankle sprain and shoulder injury this season during football, described Faber as "knowledgeable and patient," preventing him from reinjuring him. She even takes the time to do a two-hour therapy session on Saturday mornings with the football team.
"I love seeing an injured athlete return to play," said Faber.
Look for Faber at the high school with her puppy Charlie, in the weight room, and  at various sporting events this year.
About the Writer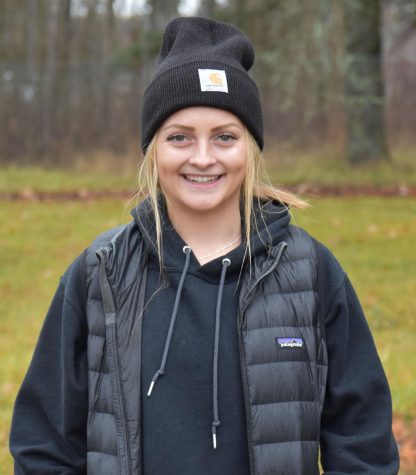 Riley Walkington, Sports Editor
Riley Walkington is a senior and it is her second year on staff. Here are some fun facts about Riley.

What's the most annoying question people frequently...