STUDENTS AND STAFF HELP ALS RESEARCH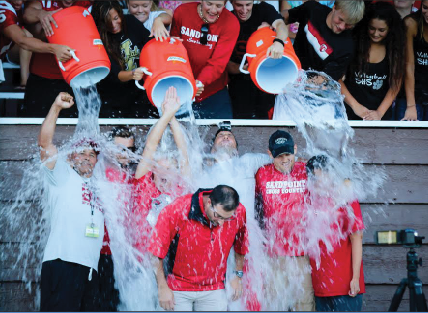 As buckets of cold, frigid water continue to be poured over both celebrity icons and local Sandpoint High School students alike, the latest summer "trend" has brought a noble cause to the forefront helping fund research for Lou Gehrig's disease.
Many students participated in the ice bucket challenge over the summer. For some, the challenge brought upon new education about the disease, while others were merely reminded.
"I already knew what ALS was before I heard about the challenge, because one of my teammate's dad has it. It's a really horrible sickness and I think it's great that it has been brought to attention to the whole world," senior Corinne Ariss said.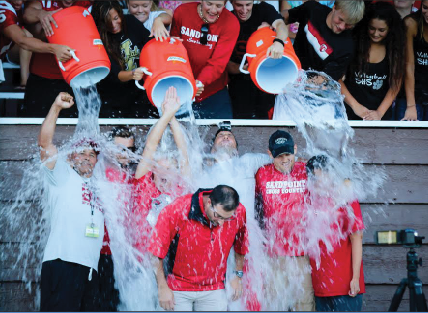 The focus of the challenge is to get people to accept and pass it along to other selected beings with a 24-hour time gap. If they do not accept, the hope is that they will donate to the ALS Association. YouTube, Instagram, Twitter and Facebook have provided the outlets for the challenge's success.
"This gives people all over the awareness of this serious disease, and an opportunity to impact the future. ALS is now known throughout the world, because of this challenge, and hopefully is raising money along with it," Junior Riley Couch said.
In less than a one month time span, the foundation has raised over $41 million.
"Even though not everyone who does the challenge donates, I still think it is very important to raise awareness. It's definitely trending and now I can't think of anyone who hasn't done it," Ariss said.