NEW POLICY CHANGE
New check-out policy raises controversy among seniors
Hang on for a minute...we're trying to find some more stories you might like.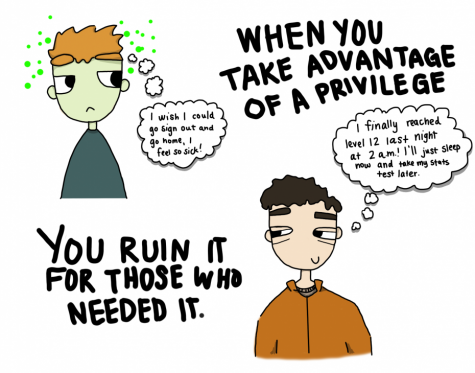 The school year is in full swing which means for the first few days teachers go over school-wide policies that seem to stay consistent as every school year passes.
This year there was an exception. A new policy states that 18 year olds cannot sign themselves out without prior permission from their parents.                       
As of years past, 18 year olds had the privilege of signing themselves out whenever they pleased.
"Basically, the change was due to many 18 year olds misusing the responsibility," Assistant Principal Mr. Dickinson said.
He went on to share that many parents felt that the old policy which allowed 18 year olds to sign themselves out at their own will created an issue for some parents.
"In addition, we got push back from parents who felt like they were no longer a part of the partnership of helping their student from succeeding and potentially graduating," Dickinson said.
There is an exception for students that are emancipated from their parents and can provide the school with proof that they are living on their own. In this case an 18 year old would be allowed to sign themselves out without parent consent.
Although some 18 year olds may be quite frustrated by this new policy, the administration has set it in place to take away the temptation of being able to leave school whenever and with the intent of helping students succeed.