TOP 10 INSTAGRAM ACCOUNTS
Cedar Post Photo Editor's top ten favorite photography accounts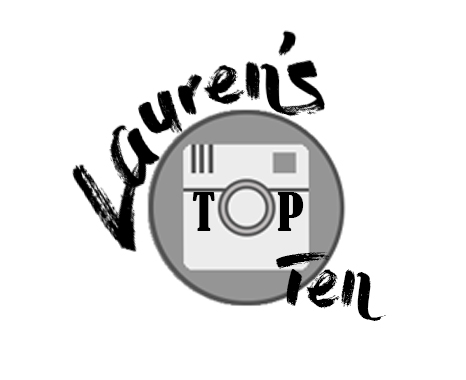 Lauren Sfeir
1o. @gloomyautumn
Followers: 14.1K    
Anna Krippendorf's photography account can be described by three words: eyes, plants, and girls. She tends to use light sources, fine focus, and blurred backgrounds to produce her pictures. While her account isn't my favorite, it definitely shows the potential of a growing artist who could develop into a popular photographer.
9. @falllenskies
Followers: 67.1K
Gabe Johnson's photos have really good composition, but  his page is not my favorite because the posts are continuously of people and it gets tiring after awhile. I would still check out the account because it may be attractive to people who enjoy portrait photography.
8. @joelthorpe
Followers: 45.7K
Joel Thorpe's photography style is very noticeable from first glance. Most of his pictures include striking colors, sunsets, the ocean, or night scenes. A bonus about this artist is that he is also a filmmaker. His films are about his travels and some videos show the behind the scene action of his photographs.
7. @antonstenander
Followers: 53.5K
Anton Stenander is one of my favorite photographers because he uses natural lighting as the star of his photos. His page makes me want to go on small adventures as his account features anything from sunsets to carnivals. I highly recommend checking his page out for yourself.
6. @mrtin_
Followers: 107K
This account is really eye-catching as it features a variety of subjects in the photos from animals to objects. The photographer's concepts are immensely creative and his aesthetic is one that many photographers strive for.
5. @alexstrohl
Followers: 1.8M
Alex Strohl is a nature photographer based in Montana. His photos are absolutely stunning and largely consist of aerial shots. The main hues that can be found on this page are blues, yellows, and white. Strohl's instagram stories are also really cool because he often posts pictures while shooting.
4. @scottborrero
Followers: 379K
Scott Borrero is my favorite travel photographer and reminds me of how beautiful this world can be. I first fell in love with his work while watching the show Top Photographer. His photography skills and techniques are incredible as he documents different cultures around the world.
3. @fetching_tigerss
Followers: 817K
Annegien is a 17 year old from the Netherlands and  posts images that are photoshopped to portray an alternative reality. I really enjoy her account because her edits are made only by using apps. She also has a YouTube, where she shares tutorials on how to use mobile devices to create a out of this world picture.
2. @brandonwoefel
Followers: 778K
Brandon Woelfel never ceases to amaze me. His creative techniques such as using fairy lights, bokeh, smoke bombs, and bubbles to produce his photos have given him a popular name in the photography industry. I love following him and looking at his progression. It reminds me that through practice you can get better and also develop a recognizable style.
1. @ritchieollie
Followers: 99.3K
While Ollie Ritchie doesn't have the most followers or isn't as well known, he is currently my favorite photographer and videographer because his photos are down to earth. His posts consist of  pictures from his travels, nature, architecture, and portraits. I really like the variety of subjects that he includes on his account. The best thing about his account is his short films and the vlogs because they are an artistic and high quality version of everyday vlogging. Despite his being young, I think that he will become really popular within the photography community soon.