COLLEGE FOOTBALL POWER RANKINGS
The Top 10 CFB Teams After Week Three
Hang on for a minute...we're trying to find some more stories you might like.
As college football is coming into full swing, action-packed Saturdays haven't yet failed to disappoint. Many teams have impressed the sports world (Louisville, Houston, and Texas A&M). Many teams have also disappointed fans everywhere (Oklahoma, LSU, and Notre Dame). Star-studded offenses have stolen the show so far as we have seen many high-scoring games led by Heisman candidates. Through all the chaos, ten teams have shown the college football world that they are serious contenders for the college football playoffs starting on New Year's Eve.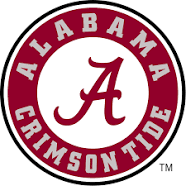 Alabama Crimson Tide (3-0)
Starting the season, Alabama has been a powerhouse per usual, led by one of the best coaches of all time, Nick Saban. Alabama started the season with a 52-6 dismantling of the then ranked #20 USC Trojans. Jalen Hurts, the true freshman quarterback, has had an incredible showing so far this season throwing for 563 yards and 4 touchdowns while rushing for 197 yards and 2 touchdowns. Although, Alabama barely broke the Ole-Miss spell, winning by 5 after losing to the Rebels for two years straight, Alabama continues to be the strongest team in the country.

Ohio State Buckeyes (3-0)
Back in the spotlight is Urban Meyer and the Buckeyes. They won their first games by a combined 112 points, against two unranked opponents. But their real showing came just recently against Heisman candidate, Baker Mayfield, and the Oklahoma Sooners, who they beat 45-24. The Buckeye defense managed to pick off Mayfield twice even returning one for a touchdown. On the offensive side, J.T. Barrett led the team to their 19th consecutive road win throwing for 152 yards and 4 touchdowns against a Top-25 defense. The Buckeyes will be a dangerous team come playoff time.

Louisville Cardinals (3-0)
This team is the real deal, Lamar Jackson is the real deal, and their defense is the real deal. The Cardinals have opened up the season scoring 60 points or above in each game. Quarterback, Lamar Jackson, threw 6 touchdowns and ran for two in the game opener against Charlotte, threw a touchdown and ran for six against Syracuse, and threw a touchdown and ran for four against the #2 ranked Florida State Seminoles. They demolished the #2 ranked team in the country by 43 points and the cardinal defense held the Seminole offense and Heisman hopeful Dalvin Cook to just 20 points. This is one explosive, fast team led be the leader of the Heisman race, in Lamar Jackson.
Clemson Tigers (3-0)
Don't let Lamar Jackson's hype take away from the fact that Deshaun Watson is one of the best quarterbacks and athletes in the country. The Tigers beat an always dangerous SEC team in Auburn week one, and then proceeded to struggle a bit against unranked Troy, only winning by six points. However, Clemson came back strong this past week and shut out South Carolina St. and won 59-0. Dabo Swinney, popular for his famous saying, "BYOG; Bring your own guts" is an outstanding coach, and a smart one at that. Clemson's big test will come when they host Lamar Jackson and Louisville. Mark your calendars for that game, two heavyweight offenses going at it.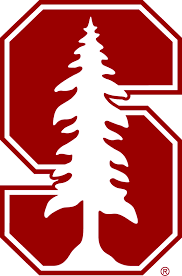 Stanford Cardinal (2-0)
The Stanford Cardinal are a very smart team. Known as 'O-Line University', Stanford's offensive line is one of the best in the country, giving new quarterback Ryan Burns plenty of time to find star receiver Michael Rector downfield, and giving Christian McCaffrey, the best runningback in the country, room to operate. After a record-breaking season last year, McCaffrey picked up right where he left off last year scoring three rushing touchdowns and a receiving touchdown in just two games, and having 342 combined rushing and receiving yards. Head coach, David Shaw, said that McCaffrey is faster and stronger than last year, and if this season is anything like the last, it will be a great year for McCaffrey and the Cardinal.
Houston Cougars (3-0)
The pre-season undergod Houston Cougars have impressed this season beating Oklahoma 33-23, and beating Cincinnati 40-16 after trailing in the fourth quarter. The Cougar defense came in clutch against Cincinnati in the fourth quarter scoring two pick-sixes. Houston has a great offense with Greg Ward Jr. at the helm, although his shoulder injury keeps him from being 100%. The Cougars should stay undefeated until late in the season, as they have a fairly easy schedule. Their biggest game will be against Louisville in another offensively-oriented game, but don't be surprised if the Houston defense is showcased in that game.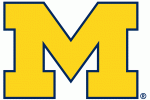 Michigan Wolverines (3-0)
Jim Harbaugh had a lot of fun this offseason, recruiting a future standout QB in Dylan McCaffrey and teasing Alabama head coach, Nick Saban over social media. Having said that, this season the Wolverines have had a soft schedule and haven't proved very much. They hosted the Hawaii Rainbow Warriors week one and won by 60. Their schedule does increase in difficulty as the see Penn State next week and face Michigan State, Iowa, and Ohio State towards the end of the season. Harbaugh and the Wolverines could definitely run the table in the Big 10.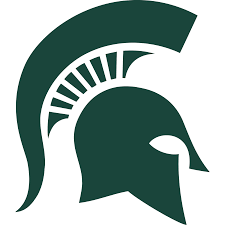 Michigan State Spartans (2-0)
The Michigan State Spartans always have a great defense and have looked really solid in just two games. They beat Notre Dame 36-28 which was just another time head coach, Mark Dantonio led the Spartans to an underdog win on the road. Winning in Notre Dame is no easy feat and the Spartans managed to do it. Quarterback, Tyler O'Connor is looking very good throwing 5 TDs in two games. The runningback duo, LJ Scott and Gerald Holmes have rushed for a combined 4 TDs and 303 yards. The Spartans have a difficult schedule facing Big 10 opponents Michigan and Ohio State, but Mark Dantonio is no stranger to being a successful underdog.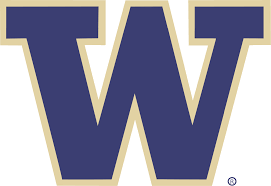 Washington Huskies (3-0)
The Huskies have looked very impressive in their first three games outscoring opponents by 118, but they have been against unranked non-Pac-12 opponents. Having said that, quarterback Jake Browning has thrown 12 TDs and 744 yards in those three games. The starting receivers have racked up 476 yards and their bench has racked up 363 yards. The Huskies will see some difficult Pac-12 opponents in the coming weeks, facing Arizona away this week, and hosting Stanford next week. All in all, the Huskies are looking hard to beat.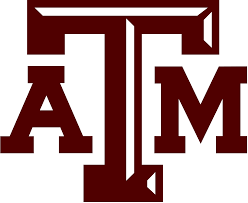 Texas A&M Aggies (3-0)
The Aggies have faced some quality opponents so far this season in UCLA and Auburn, leaving both games with a win. The Aggies' defense shut down UCLA's Josh Rosen in their 31-24 overtime win and registered four sacks against Auburn. Aggies quarterback, Trevor Knight has thrown for 830 yards and 5 TDs and Christian Kirk is one speedy receiver that is dangerous when let into space. Whether or not Texas A&M will stay in the top ten will be determined by their schedule as they face LSU, Ole Miss, Tennessee and the seemingly unstoppable Alabama, all of which should be great, physical games.

About the Writer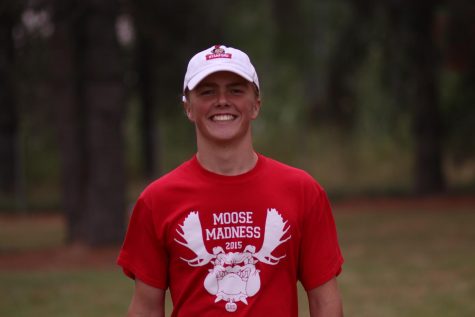 Sam Diercks, Multimedia Editor
Sam Diercks is a senior and it is his second year on staff. He is the multimedia editor.