MAKING SENSE OF SCHOLARSHIPS
Need to know information for seniors looking to go to college next fall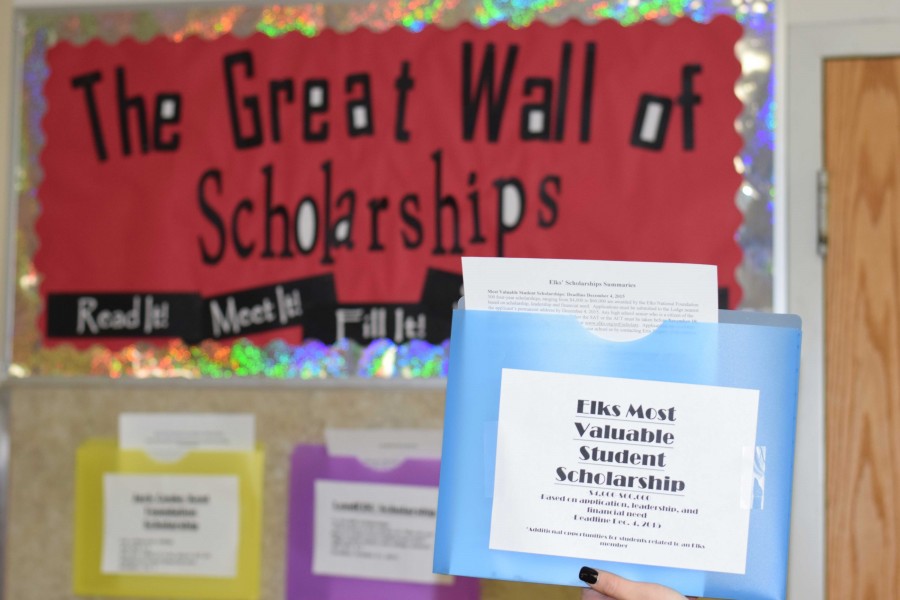 As the year continues to progress, many high school seniors are becoming more and more anxious about life after graduation in June. A lot of this anxiousness stems from financial need. Many students wish to go to college but have no idea how they will be able to pay for up to four years of college. According to College Board, the average cost of tuition and fees for state residents at public colleges in the 2013-2014 school year was $9,139. Out of state costs are twice that amount, so financial need really limits one's choice of what school to attend or to even attend college at all.
The good news is that there are thousands upon thousands of both local and national scholarships that students can apply for. Most national scholarships are available in the fall and are much harder to actually receive but it is worth the try. There are scholarships for almost any talent imaginable; music, leadership, drama, student-athletes, and many many more. The counselors are very aware of all the scholarships and post most applications on the 'scholarship wall' right outside the counselor's office.
"The work of finding and completing scholarships can be pretty grueling, but to be able to graduate college with little to no debt because of those scholarships makes the work well worth it! If you think about it, spending four hours to submit a really great scholarship and winning $1000 means you just got paid $250 an hour. Not bad. Scholarships are a lot of work but can greatly impact your financial situation when you graduate college." said Near Peer, College and Career Mentor, Sarah Clausen.
As springtime approaches, many more local scholarship applications will be showing up and it is pertinent to keep your eye open and pay attention to deadlines. Most scholarships need an essay, transcript, recommendation and personal information which sometimes take a few weeks to gather. Many of the teachers at the high school want to see their students attend college and pursue their dreams and will be happy to write a letter of recommendation. All you have to do is acquire a request for recommendation form in the counseling office, fill it out as best you can, and give it to the teacher of your choice at least two weeks prior to the deadline. The sooner you ask your teacher for a recommendation, the more happy they will be to comply and the better the recommendation will be. Most college applications and scholarships want to hear from your core class teachers like math, science, English, and history but many other applications allow space for any recommendation you chose. For the supplemental recommendation, it is best to chose someone who knows a different side of you. Many students chose to ask their coach, pastor, or even a teacher from a class they are truly passionate about. Schools and scholarship committees want to know as much about you as they can and recommendations are a great way of showcasing your talents and how your teachers view you and your work.
"National Scholarships have deadlines throughout the year and often award larger amounts of money. They are, however, quite a bit harder to win because you are competing against thousands of other students. Local scholarships are often where it's at. They tend to be smaller amounts but the odds of getting them are much higher. Here in Sandpoint, the local scholarships open in March and Jeralyn and I will be explaining in detail how those work sometime in February," said Clausen.
Check in with the counseling office every few weeks for new scholarships going up and see if you fit their criteria. Remember that scholarships are a good way to help you pay for college so you don't have to take out massive loans and spend many years of your life after college paying them off.
About the Contributor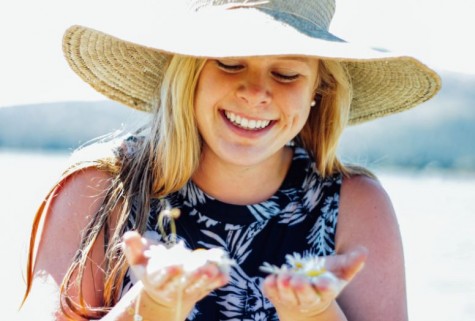 Caroline Suppiger, Lifestyles Editor
Caroline Suppiger is a senior and is Lifestyles Editor. She is a varsity soccer and varsity tennis player and coaches ski racing at Schweitzer Mountain...