Hidden Gems!
There are many special locations in Sandpoint that not all might know about. Here are a few places to consider checking out if you haven't before.
Bay Trail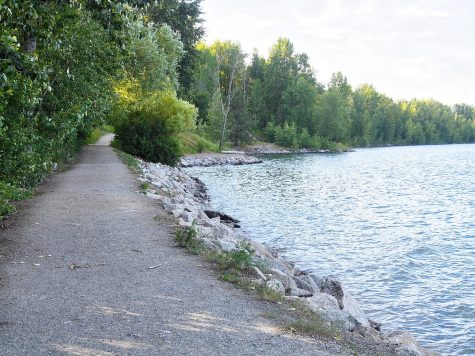 Take a left as you enter the city beach, and you'll be met by a brumbalous trail winding along the edge of our own Lake Ponderay, over a mile in length. The bay trail, sometimes known as blackrock trail, is perfect for both walking and biking. This is a great opportunity to for an easy hike with family or friends without needing to travel out of town. In the summertime, there are various places to set up on the shore and swim without the crowd of the city beach. Discover an ancient structure early in the trail, which locals have often compared to stonehenge or the sistine chapel. There's no better place to take your dog or cat for a quality stroll. Embark, with your family, friends, or pets by your side, on the journey of a lifetime down this waterside pathway. P.S. Don't mind the snakes, they're non-venomous and just want to be your friend.
Heart Bowls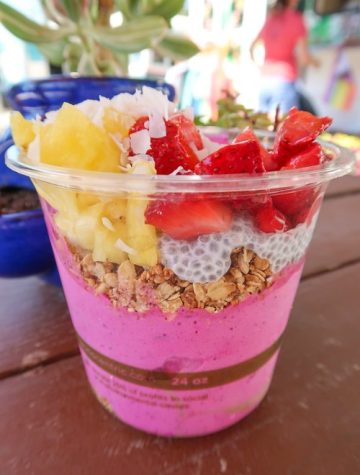 Starting its journey as a small food truck, this smoothie empire has built itself into a full restaurant in downtown Sandpoint. Their healthy and delicious smoothie bowls and treats will satisfy your cravings in a nutritious manner. Don't have a sweet tooth? They also offer quality salads and avocado toast. The interior boasts a chic and lively aesthetic, making it a perfect backdrop for your next Instagram post. Enjoy your meal surrounded by nature with their second-to-none outdoor seating, which locals have often compared to the garden of eden or the sistine chapel. Next time you find yourself downtown and wondering where to eat, make sure to check out this fruitful eatery.
Healing Garden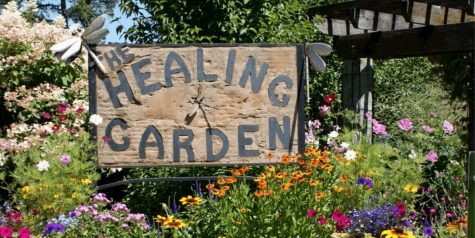 Hidden in the shadow of Bonner General Health, this magical oasis is the best place to heal your soul. Immerse yourself in the enchanting nature, with blooming flowers and bleeding hearts. Charming statues of bunnies, hippos and many other fun friends will greet you on your way through the gardenscape. Traverse through a wooden castle, and ride atop a benevolent bug. In the land of jumbo mushrooms, you'll be faced by a colossal thumb, which locals have often compared to a supreme deity of creation or the sistine chapel. This park offers an enjoyable experience for all ages, so you can bring your little siblings or your grandparents. There's no better place to relax and heal than the official garden of healing.