Sandpoint Community Ice Rink
Board member Dr.Robert Pierce discusses plans for the new Ice Rink in Sandpoint.
Sandpoint's winters are chilly and if you're not a skier or snowboarder it can feel very long and dreary. Kids at Sandpoint High School are always looking for a new place to hang with friends. Dr. Robert Pierce, the founder of this project, thinks that an Ice Rink would be a perfect spot for kids to spend this time. "In the winter and parts of both spring and fall it gets dark early and is often cold, rainy or slushy. Other communities, in climates such as ours, have indoor ice arenas for after-school skating and weekend activities for kids, families and all ages." 
Yet getting the ice rink started was no easy feat, after presenting the idea to the county it took about a year to get the rink approved. Once approved talk of the rink started buzzing around the town. "An ice arena will change the culture of this town. It will become so much a part of life for the kids and families living here, that no one will be able to imagine how (or why) we lived without it." says Pierce. The rink is estimated to open in three years but it all depends on donations. The project has two fundraising phases, phase one is called the "functional goal". This phase of the project will be $4 million dollars which will allow for construction to begin. The phase two goal is the "finished goal" which will be priced at $8 million dollars. Pierce says that the ice rink will help Sandpoint's economy even though on paper it looks pricey. "Events like tournaments bring in teams and their families to stay in hotels, shop, eat-out, and ski. So this is great for businesses and our economy too." 
The new rink will be located next to the fairgrounds off of Samuelson Road.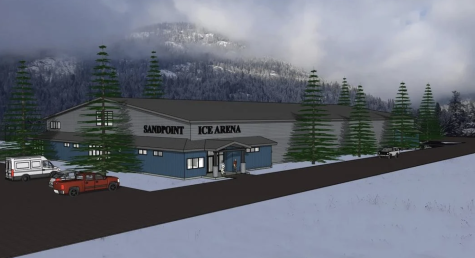 Pierce says that anyone who is skeptical about the building of the rink should look at other places who have them. "McCall Idaho is half our size and has the identical building that we want to build. Their town loves it, they have ice events, hockey games and tournaments and it fills the hotels, restaurants, and retail shops. It is now part of their culture. The facility will thrive in our community and I can't wait to see that." (Pierce). Like Mcall, Sandpoint's ice rink is planning on hosting new sports to the community as well. Sports such as, broomball, curling, ice hockey, and figure skating will be welcomed. 
The new ice rink is sure to be a game changer in Sandpoint's future bringing in new activities and boosting the economy of the community. For more information on the rink visit their website: sandpointice.org . Pierce also says that if you are in support of the project to sign up as a supporter on the website and vote "YES". Financial donations are also greatly appreciated and show the support that Sandpoint's donors are giving in the upcoming establishment of the ice rink. 
About the Contributor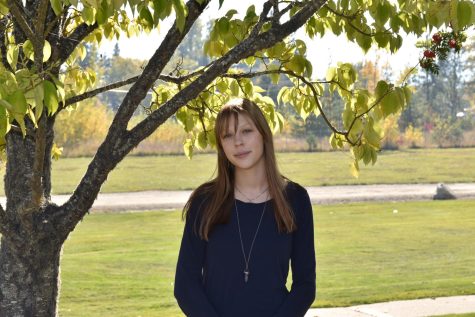 Lucy Allen, Editor-In-Chief
What is your favorite color?

Pink

What is the most underrated movie?

Howls moving castle

What is one word that best describes your life?

Groovy