Sandpoint's Employment Crisis
Local Businesses Struggle to Find Help
As mask mandates began to lift throughout Idaho in April, and the state entered Stage 4 of its Idaho Rebounds Plan in May, businesses reopened, events were no longer postponed, and families began to plan their summer vacations. For many, it was a glimpse of the life we took for granted before the pandemic and most people expected it to stay that way, but the economic aftershock of the pandemic is something being felt throughout the entire nation.
Employers have found it nearly impossible to bring in enough staff to supply the same quality of service they did prior to the pandemic.  Several businesses in Sandpoint have displayed help wanted signs as well as altered service hours due to being understaffed. "Everyone is hurting for workers," said Lars Hall, owner of Connie's Cafe. To better understand this labor shortage, there are multiple aspects to be taken into consideration, such as unemployment benefits, demographics, the cost of living, and wages.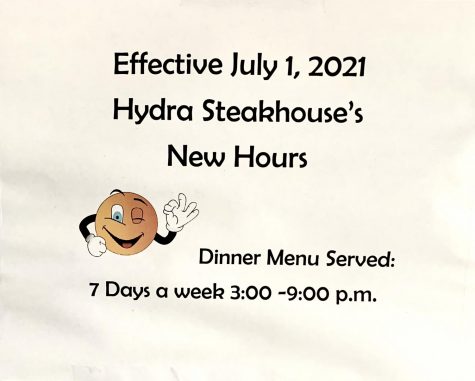 A lot of people blame the unemployment benefits that were given out during the pandemic for decreasing the incentive to work. "People aren't wanting to work right now… they've been given too many free handouts," said the owner of Queen of Clean, Jessi Johnston. Similar statements were made by other business owners such as Lars Hall, who made the point "People were getting paid more to stay home." However, despite Idaho opting out of the federal unemployment programs in June, 11 weeks earlier than the federal expiration date on Sept 6, the situation persists and employment has yet to significantly increase. 
Ironically enough, another contributing factor to Sandpoint's employment crisis has been its dramatic increase in population. According to the United States Census, data collected in 2020 determined that the population of Bonner County had increased by 15% since 2010.  Despite the increase in population, employers still struggle to find staff.  This has to do with the demographic of those moving to Idaho. A majority of the newcomers coming to Idaho are older folks looking to live a more conservative lifestyle as well as distance themselves from the chaos the pandemic has brought to bigger cities. For instance, citizens ages 65 and older make up 1/4 of the population. That being said, it could be inferred that many people who live in resort towns, such as Sandpoint, do so with the intention of retiring. This is illustrated in a Current Population Survey that found "the number of Idahoans 55 years and older in the state's labor force fell 11% from 257,100 in March 2020 to 227,400 in March 2021." 
As boomers drop out of the workforce, consumers and employers must rely on the younger generations to provide leisure and hospitality services, but poor wages have made it difficult for many workers to afford housing in Sandpoint. Due to the influx of people moving to Bonner County,  home prices have increased by 30.6% since last year. With housing prices ranging from $500,000 – $600,000 and monthly rent often costing about $2,000, it has become nearly impossible for those providing services in businesses such as maintenance, restaurants, retail, and grocery stores to cover the cost of living. This has pushed several workers, employers, and small business owners out of their own communities.
Affordability isn't the only thing stopping Sandpoint workers from becoming homeowners. Many people are eligible and ready to buy a house but are never given the chance, due to wealthy newcomers and investors' ability to out-pay local offers. Jessi Johnston, the owner of Queen of Clean, suggests that people looking to sell their homes should "Sell to a local."  If more landowners and developers would make an effort to sell locally, it would ease the housing crisis tremendously. However, generosity very rarely overrules capital interest so this solution sounds unpromising.
While many people figure the solution to this housing crisis would be to simply build more houses, others argue that it would not be sustainable in places such as Sandpoint, due to it being located between Lake Pend Orielle and Schweitzer. People have begun to look for more long-term solutions, such as raising wages.
About the Contributor
Sindy Terrones, Content Gatherer
What is a catchphrase you always use?

Check you later, man

If you could only eat one food for the rest of your life what would it be?

Curried...