What is Homecoming?
Lucy Allen, Graphic Design Editor
September 27, 2021
You've probably seen the announcements and the posters of homecoming week, but some of you may be wondering.. What even is homecoming? I'm going to break it down and talk about why homecoming traditions started, what it is, and what our homecoming will look like this year.
The History
Okay let's start off with where the Homecoming tradition came from. It got its start on college campuses, though there's some debate about which one. It was created as a fall celebration of the first football game of the season. The University of Missouri added onto this idea with a spirit rally and parade. Throughout the years schools have added on a dance in the evening and an election of homecoming court (King and Queen). I also interviewed Mr.Miles, our principal, about his homecoming experiences when he went to SHS, "Outside of the normal dance and football game, we did powderpuff that week. I do recall having competitions between the classes and it was always at lunch because we had a single lunch." Mr.Miles enjoyed participating in these homecoming traditions and he still has his freshman year powderpuff sweater at home. He said his favorite part of homecoming is seeing all the letterman jackets. "One thing I've noticed that's different from then to now is that people don't generally wear letterman jackets as much as they used to. That's probably my favorite tradition. I like to be able to have letterman jackets out!"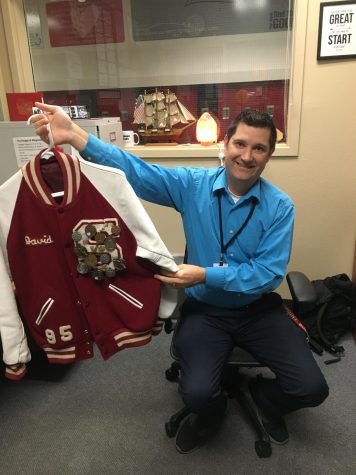 So what is it at SHS?
Basically Homecoming is the first home football game. The night after the game there will be a school dance and the week leading up to homecoming is called spirit week. Spirit week is a time to show your school pride and dress up according to the listed dress up days. There is also a girls football game called powder puff. Student council member, Kimberly Yarnell encourages people to go to homecoming. "It's a great way to make highschool memories."
Homecoming week Schedule
Homecoming week at SHS starts off with spirit week, each day is a different dress up day..
Monday 9/27: Class Colors Day – Seniors (Pink) Juniors (Black) Sophomores (Red) Freshman (Grey) & Powderpuff Tournament 6-9 pm @ Memorial Field
Tuesday 9/28: Seniors only – Togas – 9th,10th,11th – Greek 
Wednesday 9/29: Walt Disney
Thursday 9/30: Tiki/Hawaiian 
Friday 10/1: No School & Homecoming Football Game @ 7pm at Memorial Field
Saturday 10/2: Homecoming Dance 7pm-10pm @ SHS
On Monday the school holds what is called a powder puff tournament at Memorial Field Yarnell says that, "Powderpuff is girls playing flag football and each class is a team. We also have the guys as the coaches and as the dancers for the halftime show." The homecoming game is on Friday and the Dance is on Saturday night. The theme of the dance this year is Red Carpet and it will be held in the South Parking lot (the teacher parking lot). Mr.Miles says that he's excited for this year's homecoming, "It's going to look so much different with Powderpuff being moved to Monday" Miles says he's excited because this could be the start of some fun new traditions.