A Sucker for Kindness
Student Council starts a fundraiser for Kindness Week selling candy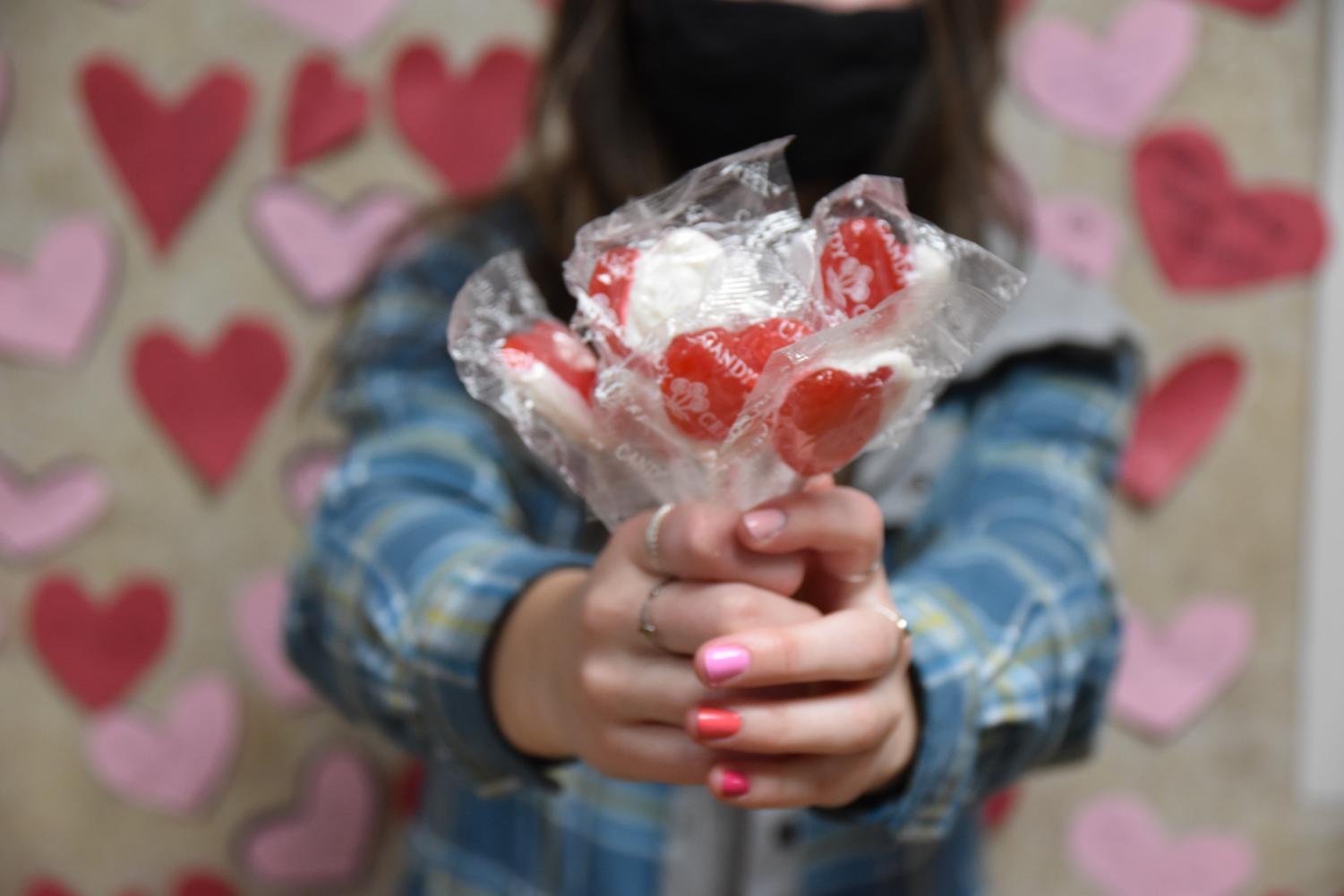 To kick off Kindness week, the student council decided to bring back candy grams as a way to spread kindness through Sandpoint High School and celebrate Valentine's Day. Students can purchase heart-shaped suckers for only 50 cents in the foyer after school from Thursday, February 11th through Wednesday, February 17th and the student council will deliver the Kindness grams to whoever you choose to buy one for.  
ASB President Baxter Pollard expressed that this time of year feels especially gloomy and that Kindness Grams seemed like a great way to give students a pick-me-up. "I think it mostly stemmed from a place that we should do more this year to be as kind as possible because everybody needs it," she said. 
Students will be able to write a message to their friend on the Kindness Gram as well. By doing this, the student council hopes to encourage appreciation among peers. All the proceeds from the Kindness Grams will go to Panhandle Special Needs Inc. What sweeter way to show your friends appreciation while giving to a good cause?