10 Screen Free Activities
Ways you can enjoy your winter break with minimal use of technology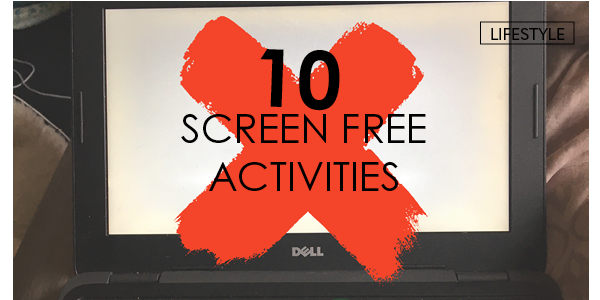 Lucy Allen, Multi-media & Reviews Editor
December 29, 2020
At-home Spa Day 
Who doesn't love a day at the spa? You can check out some good at home spa day DIY's or just make it up as you go.
Go on a Hike
Hiking is a great way to get out and be active during the winter months for those who don't ski or snowboard. Sandpoint has lots of different trails that are maintained when the snow starts to fall.
Bake Cookies
Test out your baking skills and make some yummy Christmas cookies that your whole family can enjoy.
Have a Dance Party
Crank up some music in your room by yourself. Or invite some family to join you.. And dance the day away to some of your favorite tunes.
Remodel Your Room 
Tired of your room? Have fun remodeling it! Or if you don't want to do a full remodel on your room do a deep clean, or maybe try a new splash of paint on one of the walls to freshen up your style. 
Walk Your Dog
Get out of the house and take your furry friend for a walk. I'm sure they'll enjoy it. Or if you don't have a dog go for a walk by yourself! Walks are a great way to see nature and get some fresh air.
Read a Book
Take some time out of your day to read a good book. Don't know where to look? Here's a website with 100 great novels to get you started. 100 best ever teen novels 
Clean Your Car
Maybe your room is all cleaned and you've already read all the books you can think of, or maybe baking isn't your thing. Get outside and get some fresh air while cleaning your car.
At-home Workouts
Just because you're at home for a break doesn't mean you shouldn't be active! Add a quick workout to your daily routine and keep your body happy and healthy. Check out this no-equipment 10-minute at-home workout. Total body workout  
Explore Your Creative Side
Take up knitting or maybe buy some paint and design yourself a unique pair of white canvas shoes. You could also start a scrapbook to document your Christmas Break. The possibilities are endless with this one.