A Different Homecoming
The Principal and ASB President share what is unusual about HOCO 2020.
Homecoming week is here. It is one of the most anticipated weeks of the school year. However, there are some events missing this year such as powderpuff, pep rallies, and the finale of the week- a homecoming dance. 
ASB president, Baxter Pollard explained that "the main difference this year is that there's no dance. Everything else like the nominees, dress up days and spirit week are all the same." Pollard said that the student council has been focused on figuring out how to get students excited for homecoming week. 
The student council decided to initiate a raffle so students can look forward to winning prizes for dressing up during spirit week. Principal David Miles hopes that students can be involved "by just dressing up during the week and trying to make the best of the situation that we have."
"
I'm sure that a lot of people out there feel like we're making rules and don't want these things to happen, but that couldn't be further from the truth."
— David Miles
Miles explained that the school board and superintendent decided that it was in the best interest of the health and safety of the students to follow the Panhandle Health District and CDC's recommendations. The safety precautions include limiting large groups of students when unnecessary to prevent the spread of COVID-19. This has a direct effect on assemblies and dances. 
 "I'm just happy that we're doing anything at this point in time," Miles said, "I'm sure that a lot of people out there feel like we're making rules and don't want these things to happen, but that couldn't be further from the truth". Miles expressed that he would love to be able to do activities, yet the school district had to make some difficult decisions against certain events while keeping students' best interests in mind.
In regards to the homecoming football game, Miles wanted it to be understood that War Memorial Field is owned by the City of Sandpoint which means Sandpoint High School is limited to the number of people they can allow to attend games. Tickets for this Friday's Football game will have to be purchased in advance even though the number of tickets that will be available to the public is still being determined. 
Since the football game is still taking place, the student council and the principal hope that students will still be excited for Homecoming week. They have been working hard at trying to make this untraditional homecoming week fun for students given the unfortunate circumstances this year has brought. Students can do their part by getting involved with spirit week festivities and supporting the Bulldogs under the Friday night lights. Homecoming 2020 will definitely be one that students remember. 
About the Contributors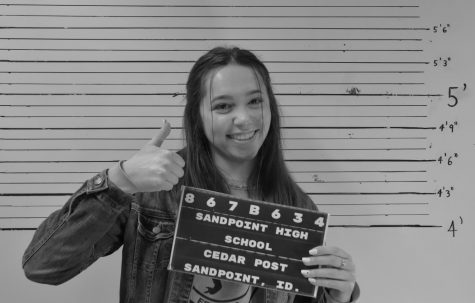 Molly Balison, Editor-in-Chief
What weird sound do you love?

I love the sound of a crackling fire. It reminds me of summer campfires and cozy winter nights at the same time.



What...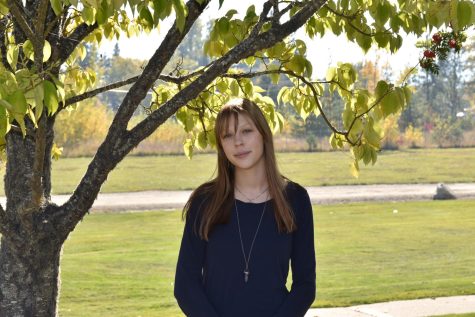 Lucy Allen, Editor-In-Chief
What is your favorite color?

Pink

What is the most underrated movie?

Howls moving castle

What is one word that best describes your life?

Groovy