STARS AND STRIPES
The challenges of singing the National Anthem as an SHS choir student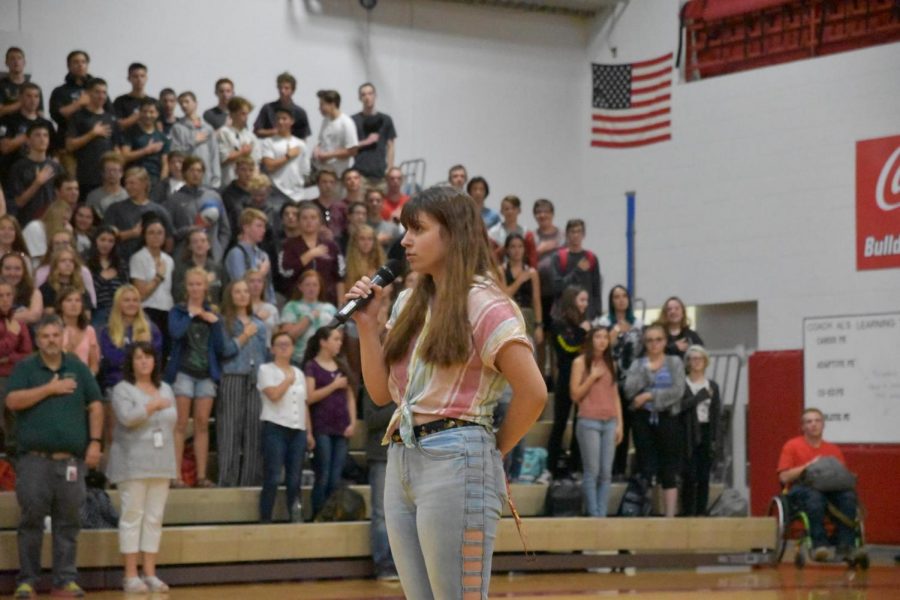 The National Anthem is one thing amongst many that makes America unique from the rest of the world. It is more than a song; it is something that brings the country together as one. 
Students at Sandpoint High School get to experience this unique thing when the Chamber choir sings the National Anthem to kick off assemblies. Even though singing in front of students is a hard thing to overcome, senior Jaida Donaldson accomplishes it. "Singing [the National Anthem] by myself is a lot more nerve-racking. Especially in front of the school." Donaldson says. Even though Donaldson has been singing the anthem for three years now, she only just started singing in front of the school, which happened to be at the first pep assembly. "I definitely like singing with the choir, better." Donaldson says. In a way, it is like a group of people who have become family and very supportive of each other, which makes it easier to sing in front of one thousand plus students and staff. 
Donaldson is not the only student who gets this opportunity. Sophomore Anna Auld also gets to sing in front of the school with the choir. Auld has been singing since the sixth grade and singing in the choir since middle school. Like Donaldson, this is her first year singing the national anthem in front of the school. She says that "I wasn't super nervous before singing it, but I felt good because we sang well." Because of the environment both the choir director Jon Brownell makes and the national anthem makes in itself, Auld is looking forward to singing at more assemblies. 
Females are known for singing, but males also sing in chamber choir. Joel Johnson is a testament to this. Now a senior, Johnson has been in Chamber choir since freshman year. When asked what the differences in singing between freshman and senior year, he replied saying "Freshman year was nerve-racking and scary; now it's something I enjoy because I get to perform with my closest friends in front of the whole school." This family aspect of Chamber choir comes out again with Johnson, even if it is only with his close friends. Performing choir is known for their superb singing capabilities which reflects throughout the school amongst students and staff. Johnson believes in their capabilities so much he says he loves to sing in front of the school, "It shows the students that the choir works hard to sound it's best." Which in fact they do thanks to the hard working Jon Brownell. 
The National Anthem brings everyone together throughout the country, just like it does at Sandpoint High School, but Johnson wonders if the students are tired of hearing the same rendition time and time again. But the choir only sings the rendition at some assemblies. One thing is for sure – the National Anthem is a glue that holds our nation together no matter how many times hears the song.
About the Contributor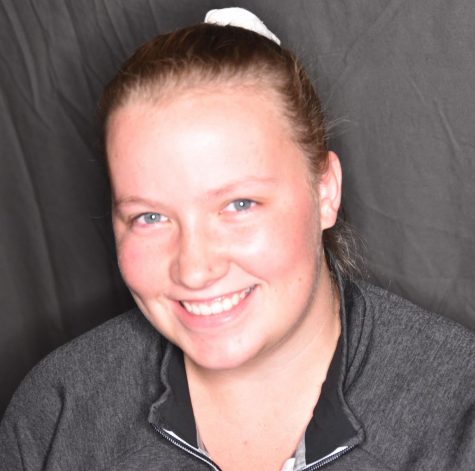 Sydney Clary, News Editor
What weird sound do you love?

It might not be weird, but I love the sound of campfires. 

What are you freakishly good at?

I'm freakishly good...