FALL SPORTS: 2019 EDITION
Take a look at this seasons goals and key players for 2019 sports
September 28, 2019
Fall sports are in full swing and this year's coaches have big aspirations for their players. This season's varsity sports that students can support at events are football, dance, cheer, volleyball, soccer, cross country, and swimming. This year's coaches shared who their key players are, their goals for the team, their overall moto, their outlook on this season. Read their responses below.
VARSITY FOOTBALL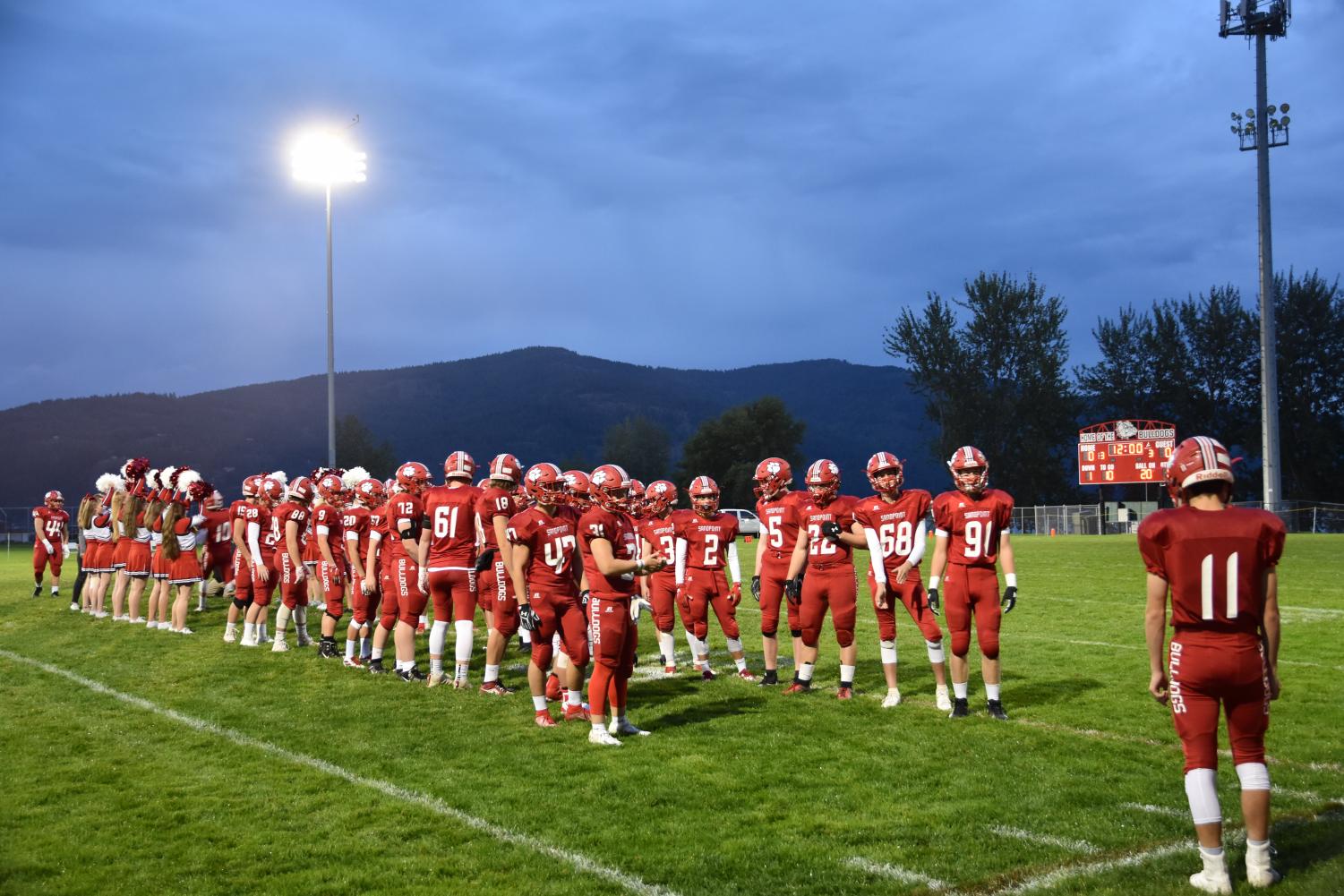 Coach
Ryan Knowles 
Key players
Senior Christian Niemela
Senior Brandon Casey
Senior Jaxon Pettit
Junior Tag Benefield
Senior Connor Hutchings 
Goals for this season
Win the IEL, win a playoff game, and win state. 
Team moto
"We are Sandpoint"
Outlook
In a second year of rebuilding some long standing traditions, the team has worked hard this off season to put themselves in a position to compete.  We return 5 all league players including our QB, Jaxon Pettit. Niemela provides a viable deep threat option. The RB's have depth with Braden Kappen and Gerrit Cox. They will be a great 1-2 punch. Our offensive line is blue collar and works. They will double as our DL lead by U of Montana commit Brandon Casey. Our linebackers have depth and experience. Tag Benefield returns as the IEL Defensive Player of the Year and has not disappointed with 38 tackles in the first two games. Tyler Lehman is a 2 time All IEL LB that is now contributing on offense as well. The secondary can run and is intelligent. Elijah Larson is in position to have a very good year as a lockdown corner with Jake Ryan holding down the Strong Safety position. The kicking duties will be handled by Dylan Peterson and look for All-IEL return specialist Niemela to do work returning kicks.
DANCE TEAM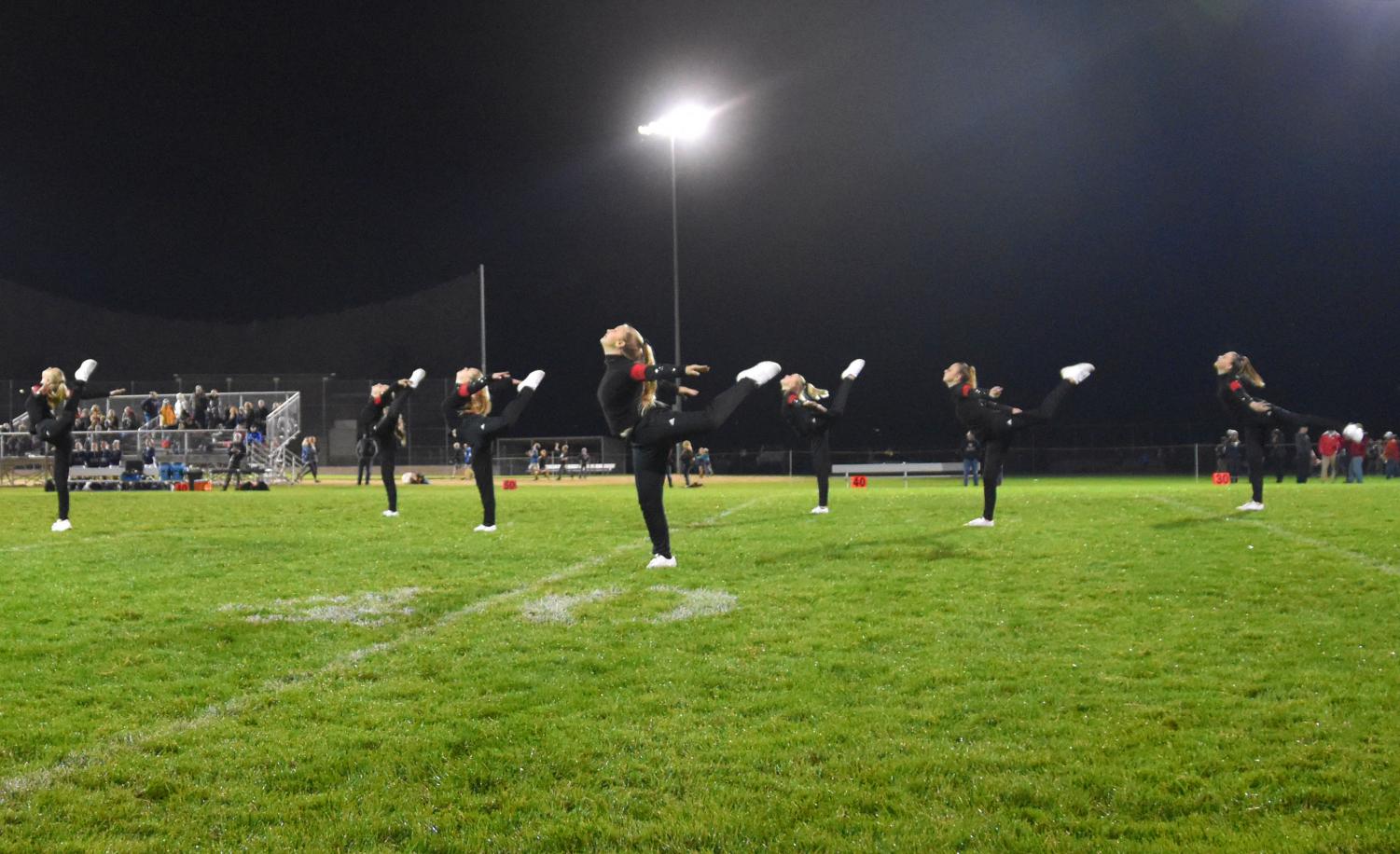 Coach
Laurie Buck 
Key team members
All our team are key to us but we really want to give special attention to our Seniors and officers.
Captains
Sydney Clary
April Radford
Gracie Reichart
Seniors
Josie Topp 
Erica Etzwiler
Goals for this season
To see our girls improve in all areas of their dance from flexibility to turns and jumps.
Team moto
Everyone is a part of our Positive team and we work together as 1.
Outlook
These girls have all trained in dance and so we anticipate a higher level of skills in all their performances and competitions.
CHEER TEAM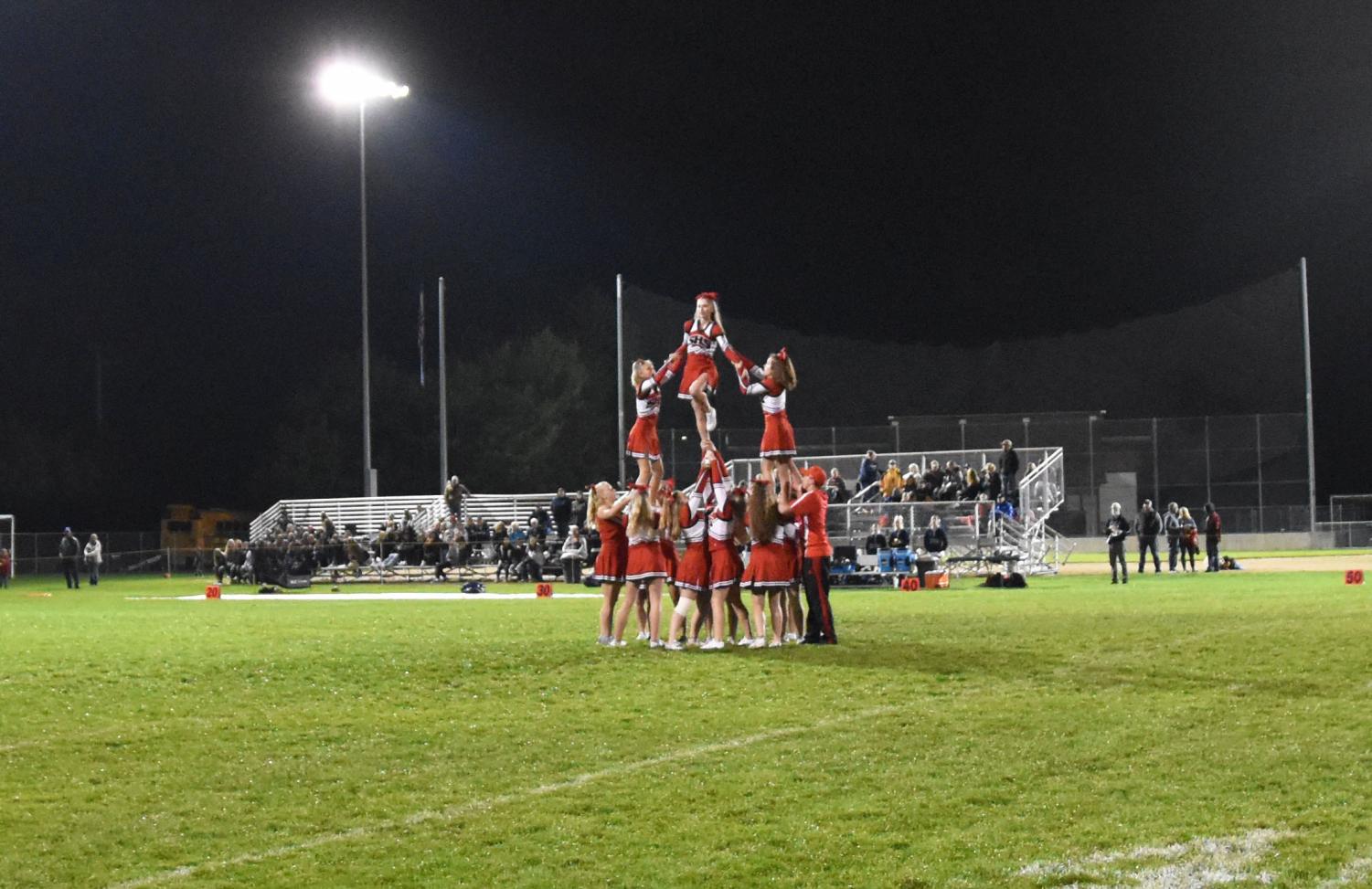 Coach
Jessica Lester
Key team members
My captains, Cori Lester and Mandy Brown, both exemplify what I'm looking for in an athlete. They both strive for personal improvement while working hard to make the team better.
Goals for this season
One goal for this season is to increase the skill and difficulty of the routines while getting the crowd involved in the games!  I would also like to see the team earn an academic award. 
Team Motto
"Practice Hard"
Outlook
My outlook is they will get out as much as they put in. This year is all about trying new things, setting goals and hitting them. From the small stuff to the big stuff, seeing how hard work pays off and remembering that the cheer team is all about uplifting others. The mark has been set high and this team has a great chance of surpassing it. Go dogs! We are all super excited for Football season and so far it has been very fun.  We would love to see record student attendance at the home games this season. So all students and community come on out for some football!
VARSITY VOLLEYBALL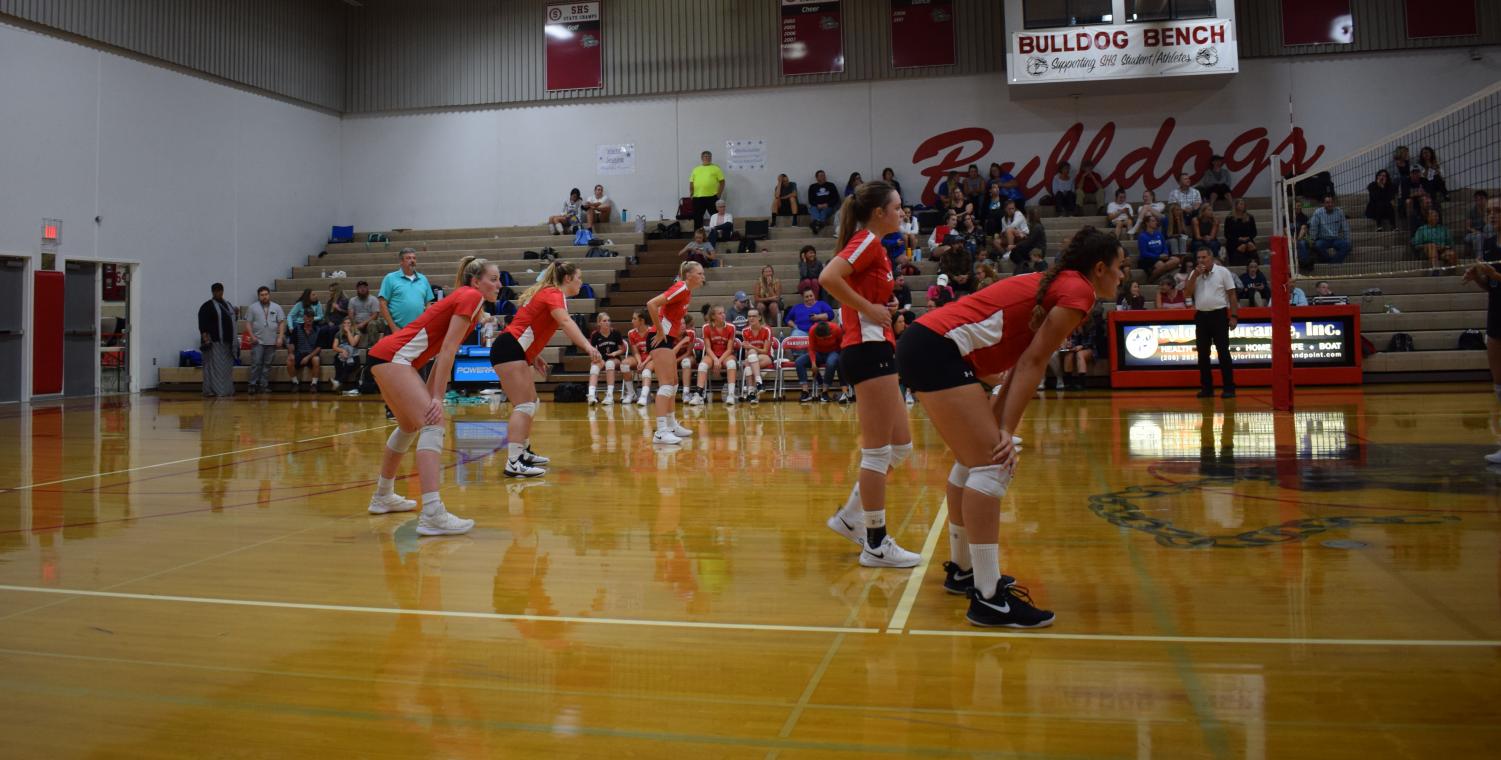 Coach
Karen Alsager 
Key players
Senior Jenny Slaveck
Senior Katie Korn
Junior Gabby Hicks
(the entire team and everyone on the roster are key players as well)
Goals for this season
Goals for this season are to be competitive in every match vs. 5A schools, to improve daily in order to win the District Tournament, and to have a completely positive season all around.
Team Motto
"Do it right, do it hard, or do it again!"
Outlook 
I'm loving the 2019 volleyball varsity team!  They work hard, they are good teammates to one another, and they support one another.  All 3 of our teams and coaches are doing a great job!
BOY'S VARSITY SOCCER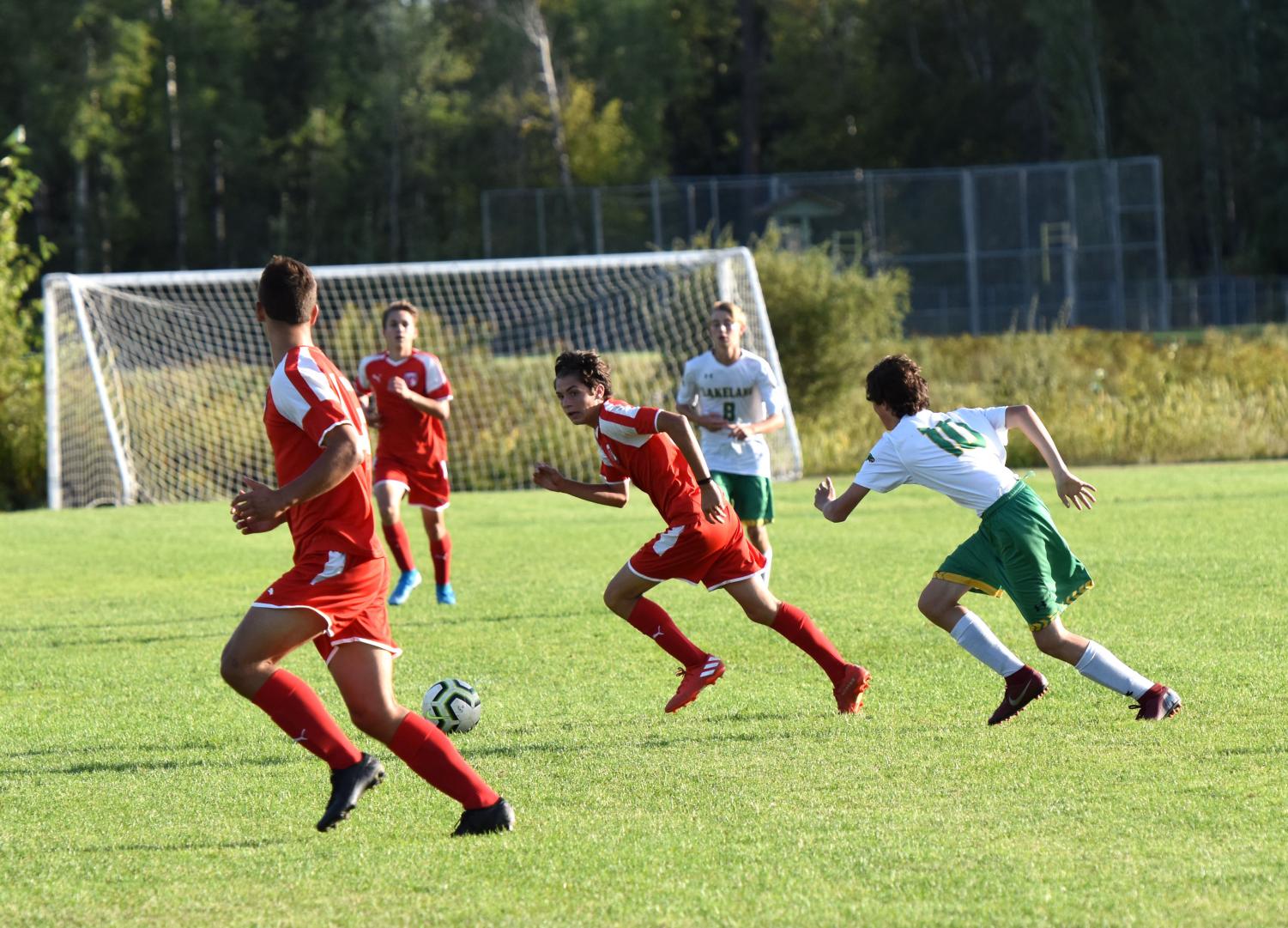 Coach
Tanner French 
Key Players
Team captains:
Junior Zander Moore
Junior Chris Koch
Senior Teigen Edmundson
All three play important positions and are valuable leaders to our team.
Goals for the Season
With any Sandpoint high school team, the ultimate goal is bringing home a 1st place trophy. With this year's group, that is still the main goal, but I believe winning a game at state will be a good test for the boys to progress to.
Team Motto
I don't necessarily have one because I aim to have players within the program possess a large set of attributes that defines our mission to not only be a top student-athlete, but also be a servant to the community.
Outlook
I am happy to be at the helm of this outstanding program, but it will take slow and steady steps to regain the dynasty that once was here in Sandpoint. I have a motivated staff that were part of those historic years, and we are positive in reattaining that pedigree in years to come.
GIRL'S VARSITY SOCCER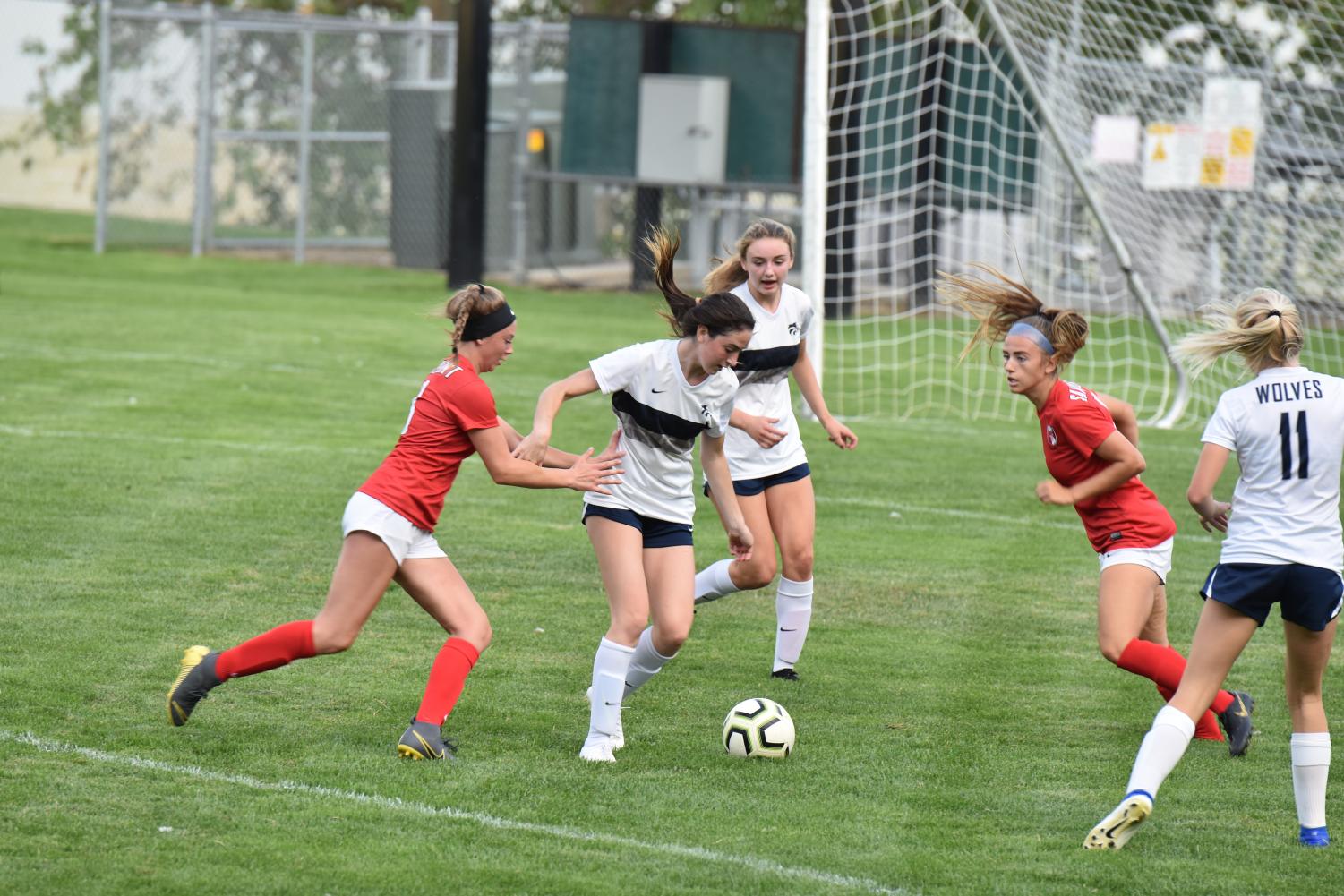 Coach
Conor Baranski
Key players
So far we've had a number of players step up to become key parts of our success. The seniors, as a whole, have been excellent in leading by example with their work rate, and also their positivity. 
Our seniors are:
Emi Lynch
Kiley Webster 
Hannah Eddy
Shelby Mohler
Holly Kassa
Goals for this season
My goal for this program is always to have us playing high quality soccer as soon as possible, to be united as a team, and to steadily improve as soccer players and teammates throughout the season. 
Team moto
This year, I'm focusing on our core values that the seniors and I created. Those are Commitment, Unity, Excellence, and Character. 
Outlook
If, as a team, we can come together to be united and work hard for ourselves and each other every day, there's no reason we won't be challenging for a state title.
BOY'S CROSS COUNTRY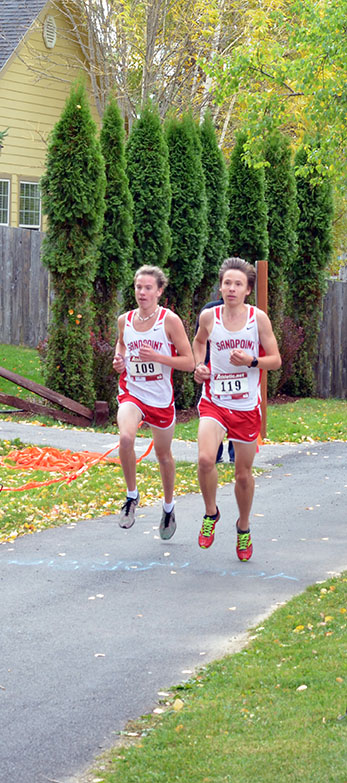 Coach
Matt Brass
Key Runners
Junior Nikolai Braedt
Junior Jett Lucas
Senior Gabe Christman
Senior Seth Graham
Senior Brady Nelsen
Junior Keegan Nelson
Sophomore Trey Clark
Junior Tyler McNamee
Goals for this season
The goal for this season is to win 7th straight District I/II Regional Championship in both JV and Varsity. Another goal is to content for a top 4 place at State Championships.
Team Motto
"Rise as One"
Outlook
We feel very strong about this years team.  Their first races have been faster than any team in school history, and there is the drive and depth to be very successful.  We have to battle one of the most competitive 4A environments in State history, but feel up to the challenge.
GIRL'S CROSS COUNTRY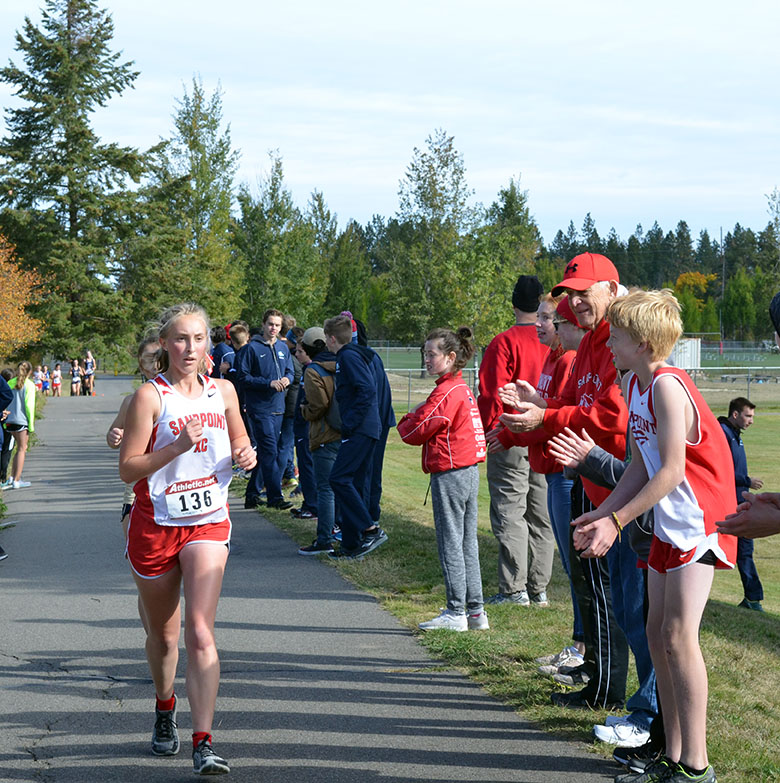 Coach
Angie Brass
Key Runners
Our captains, Bionce Vincent and Paige Davidson, are seniors.  Our Varsity Women's Team is: Bionce Vincent, Paige Davidson, Megan Oulman (soph.), Ara Clark (fr.), Camille Neuder (jr.), Mackenzie Suhy-Gregoire (soph.), Quinn Hooper (jr.), Maddie Morgan (sr.).
Goals for this season
A goal each season is Regional Champion Teams for Men's and Women's Teams – both Varsity and JV. We will be going for our 7th consecutive Regional Title for Women's Varsity.  Another goal each year is improvement and strengthening our pack running, as this is how teams improve, develop depth and grow! 
Team motto
"Rise as One".  (Women's Team also collectively utilizes a mantra of "For Each Other!")
Outlook
Each season is filled with opportunity. The Women's Team is starting to gain depth after losing some big senior classes the last 2 years, looking to be Regional Champions and looking to be competitive at the state level.
SWIMMING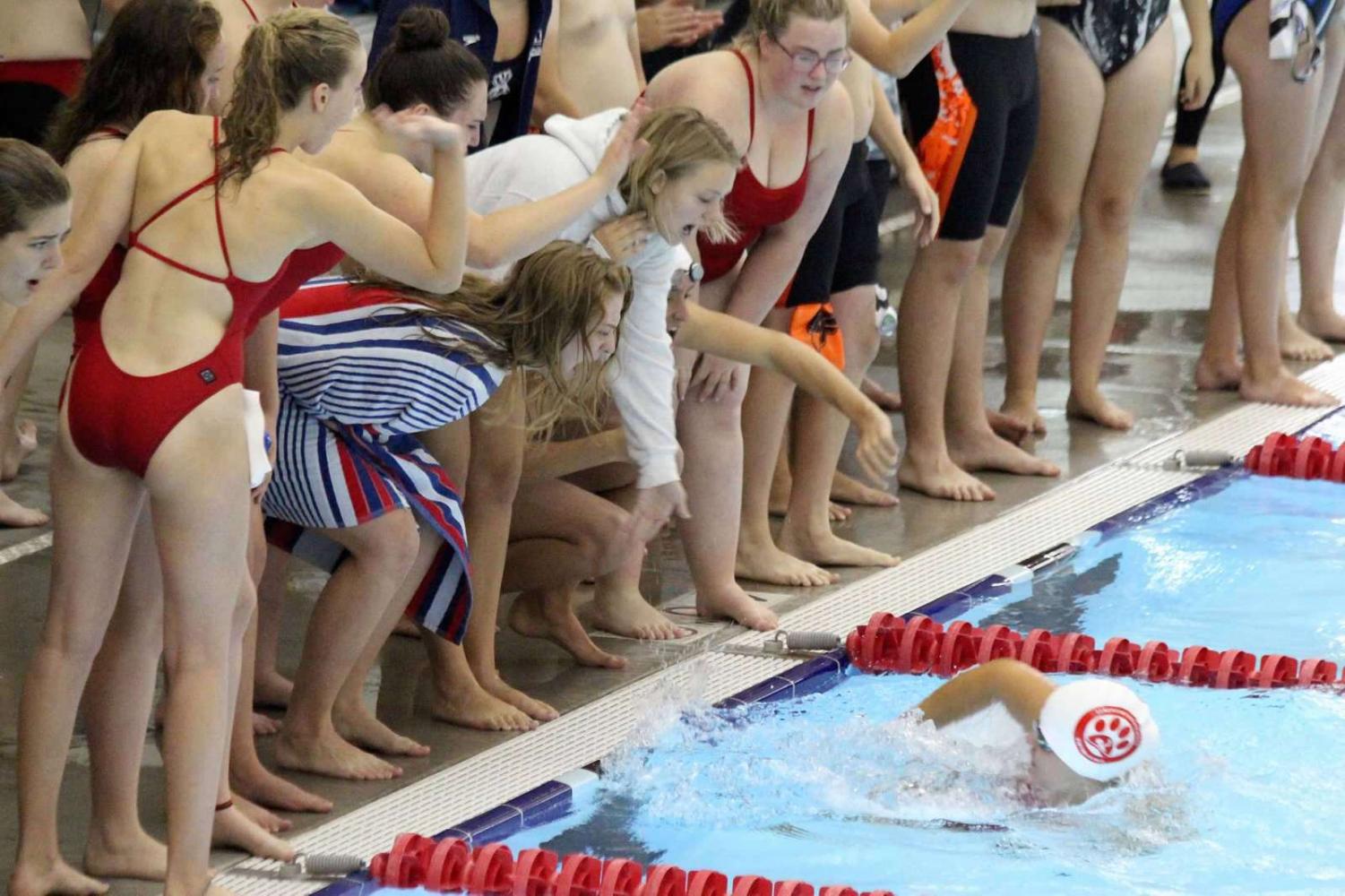 Coach
Greg Jackson
Key team members
Everyone. Great motivated team, men's and women's. Captains Kate Bokowy (jr.), Mikayla Schoening (sr.), and Hayden Norling (jr.) have really been a huge part of that motivation. 
Goals for this season
Goals for this season include personal improvement, district champions, and top 3 at state.
Team Motto
"Show up"
"Work smart"
"Work hard"
"Be consistent"
"Have fun"
Outlook
Competitiveness throughout against 4A and 5A.  We hope to be the standard all teams in Districts 1 & 2 are trying to catch.