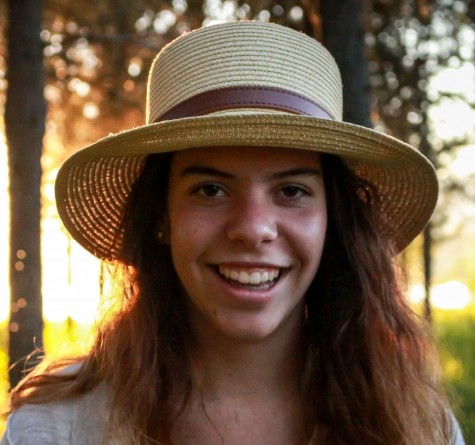 Sarah Almeida is a senior and is the Copy Editor for the Cedar Post. Sarah is the last person to see the paper before it gets sent out to be printed. She reads the whole paper and notifies page editors about changes that need to be made.
She also makes videos for the morning announcements and other organizations.
In the future she hopes to go to college and get a degree in filmmaking. She wants to make documentaries and travel.
Sarah Almeida, Copy Editor
Apr 16, 2015

BAND CONTEST CONCERT

(Media)

Mar 25, 2015

TEACHING LIFE SKILLS

(Story/Media)

Mar 11, 2015

LPOSD LEVY APPROVED

(Story)

Feb 23, 2015

GIRLS BASKETBALL TAKES HOME 3RD PLACE IN STATE TOURNAMENT

(Media)

Feb 13, 2015

GIRL'S BASKETBALL GOING TO STATE

(Media)

Feb 11, 2015

LPOSD BOARD MEETING DISCUSSES PROM AND ELECTIVE ACTIVITIES

(Story/Media)

Feb 06, 2015

POINT AND COUNTERPOINT: APPLE VS. ANDROID

(Story)