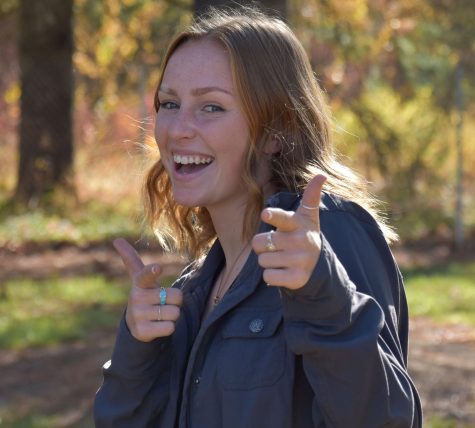 Emi Lynch is a junior and it is her first year on staff. Here are some fun facts about Emi.
What weird smell do you love?
I love the smell of lemon Clorox wipes!
What is your favorite day of the year?
The day after Thanksgiving, because it's finally socially acceptable to whip out the Christmas decorations and music!
What's the most annoying question people ask you?
"Oh you're ginger, how does it feel to have no soul?"
Emi Lynch, Social Media Editor
May 17, 2019

SUPERINTENDENT SEARCH: GOODBYE PHASE 1

(Story)

Apr 26, 2019

PREJUDICIAL PROFILING

(Story)

Apr 17, 2019

STAFF REACTS TO WOODWARD'S DEPARTURE

(Story/Media)

Apr 08, 2019

HOME SWEET HOMEGROUP

(Media)

Jan 30, 2019

1 MINUTE DEBATE: COFFEE SHOP

(Story)

Dec 19, 2018

CP INTERVIEW: MIKE SMITH

(Story)

Nov 08, 2018

BASIC BEGINNINGS ON A BUDGET

(Story/Media)

Nov 08, 2018

VOLLEYBALL VERDICT

(Media)

Nov 07, 2018
Oct 15, 2018
Sep 25, 2018