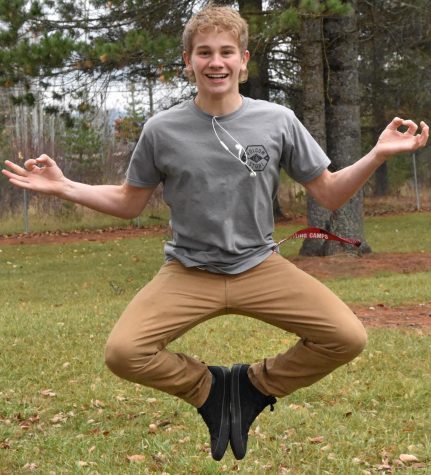 Casey Olesen is a senior and it is his first year on staff. Here are some fun facts about Casey.
What's your guilty pleasure?
One thing I really like to do that I feel guilty about is sneaking out. That feeling of guilt when you disobey your parents, but at the same time your happy you made it out of the house without getting caught and going to hang with your friends.
What part of the human face is your favorite?
I personally like to see people's eyes. You can read so much about a person through their eyes.
What are you freakishly bad at?
I can not play Geometry Dash, it is my kryptonite.
Casey Olesen, Web Staff
May 11, 2019

THE TALE OF 'DANNY TRAEGER'

(Story)

Apr 11, 2019

DOWNTOWN DISPLACEMENT

(Media)

Mar 02, 2019

APPRECIATION WEEK

(Story)

Feb 02, 2019

SUPER BOWL PREDICTIONS

(Story)

Nov 22, 2018

FAVORITE THANKSGIVING EATS

(Story)

Oct 07, 2018

POWDERPUFF 2018

(Story/Media)

Sep 14, 2018

RAYMOND HIGHLIGHTS

(Story)