Preston Cole, Editor-in-Chief

September 30, 2014

Filed under NEWS
The new color coded student parking arrangements are officially in place with the start of the new school year. With the year fresh upon the students, many are asking questions like, "What will happen if I have late arrival?" and "What if people are aggressively protecting 'their' spot?" The...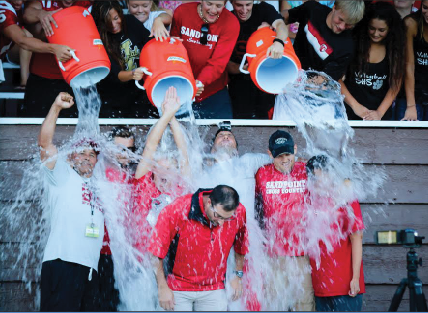 Sadie Nitcy, News Editor

September 27, 2014

Filed under NEWS
As buckets of cold, frigid water continue to be poured over both celebrity icons and local Sandpoint High School students alike, the latest summer "trend" has brought a noble cause to the forefront helping fund research for Lou Gehrig's disease. Many students participated in the ice bucket challenge...