HARVESTING HAPPINESS
A couple of students like to spend their Halloween in a different way.
Hang on for a minute...we're trying to find some more stories you might like.
When Halloween rolls around, some students decide to volunteer their time to help out at parties for children hosted by local churches. These events are put on by the community where kids are welcome to come dressed up, play games, and win candy and prizes in a safe environment.
Two students from SHS shared their experiences about volunteering at these events:
This Halloween will be Sophomore Baylee Oulman's second year that she has volunteered to run game stations at the Nazarene Church's "Light Up the Night" party.
"I choose to volunteer at the church for Halloween because I like to participate to get myself involved in the community and [also] the amount of one on one time you get with the kids around you." Oulman said.
Local "Harvest Parties" provide a safe place for kids to experience the festivities of Halloween, such as dressing up and getting candy, in a fun-loving atmosphere. The children are surrounded by caring volunteers that want to gift the kids with an abundance of happiness, making the environment spirited.
"I think it's beneficial for kids to be involved in this event because it's a small area where it's a less busy safe space for kids and their friends of all age groups to play games." Oulman said.
Senior Aiden Ackerman also spends his Halloween night helping at his local church's "Fall Fest" event. Ackerman has volunteered at North Summit church for 5 years. Though he admits that he enjoys hanging out with his friends and eating free candy, he also find joy in seeing the kids have fun.
"It helps the community [and] you get to make little kids smile" Ackerman said when asked about his motivation for contributing to the "Fall Fest".
Ackerman and Oulman can both agree that the biggest reward from volunteering is seeing the bright smiles light up on little kids' faces when they play mini games and receive candy.
If you love playing with kids and dressing up, this could be a good way to spend your Halloween night and it's a great option for those who choose to not celebrate Halloween, but don't want to miss out on festivities. Seeing the smiles on the kid's faces will make it worthwhile.

About the Writer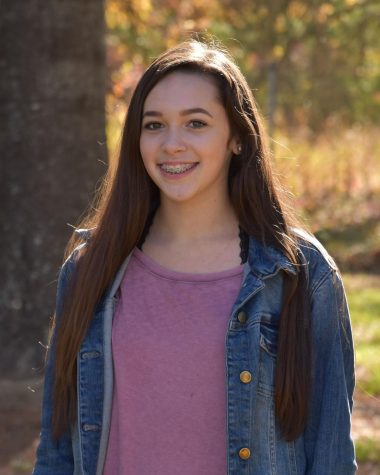 Molly Balison, Web Staff
Molly Balison is a sophomore and it is her first year on staff. Here are some fun facts about Molly.

If you had to describe your life in one word, what...