KIRSCHER GOES BIG
Grace Kirscher receives national recognition for being one of the top athletes in the state
Hang on for a minute...we're trying to find some more stories you might like.
It's no surprise that senior Grace Kirscher has been gaining recognition for her athletic abilities. From being a varsity member in both volleyball and basketball since Freshman year to being committed to Eastern Washington University, Kirscher is a veteran to sports fame.
Recently, Kirscher earned a nomination on the McDonald's All-American Athletes for her basketball abilities–a honor that few get in their high school career. Nominees are picked for being some of the best in their respective state and get to compete in an exhibition game at the end of the high school season.
"It's definitely an honor that I was not expecting," Kirscher said, "I'd heard about it on TV and things like that, but I never imagined that I'd be nominated."
In addition to her McDonald's nomination, Kirscher shot her 1,000th point in basketball, a milestone that select athletes achieve, in fact, only three girls in the past four years have gotten the honor.  Kirscher gives thanks to her family, teammates and coaches for her success curated over the years.
"My family is always there giving me advice and support," Kirscher said, "My dad has been my coach ever since I was little and I have been so lucky to have him."
Due to all the athletic success that Kirscher gains, it forces her to manage her time and balance her busy schedule. She practices for basketball six days a week, with Sunday practices in Spokane. She has to make sacrifices in order for her to keep up her grades and play to the best of her abilities.
"I don't think a lot of people understand how many things you need to give up in order to maintain both," Kirscher said.
Although Kirscher has difficulties, both emotional and physical, she wouldn't want it any other way.
"I learned a lot about basketball , but also about how to be a leader, and what works and what doesn't in that aspect. It's been more of a learning experience than anything else," Kirscher concluded.

About the Writer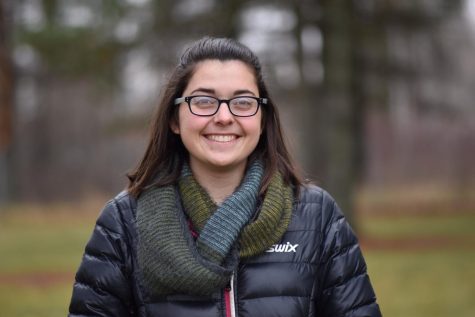 Erin Meek, Lifestyles Editor
Erin Meek is a senior and it is her second year on staff. She is a lifestyles editor.